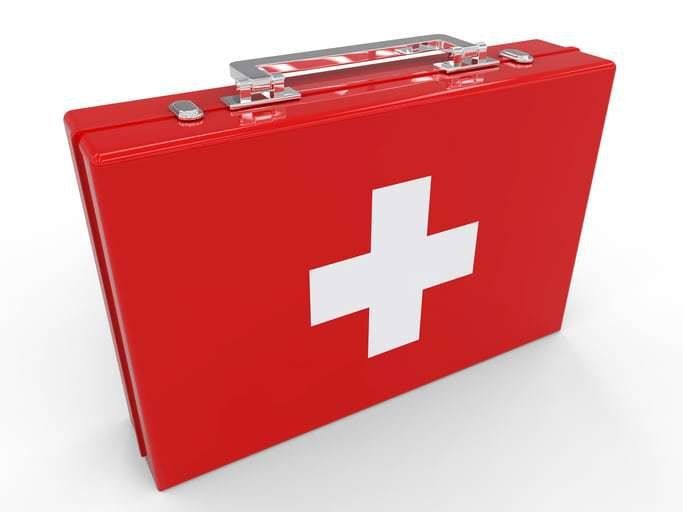 Create Your Own Stress First Aid Kit Today
You have probably heard of an emergency first aid kit but have you heard of a "Stress First Aid Kit?" An emergency first aid kit can help cure sudden burns and cuts, but an emergency stress first aid kit can reduce physical and emotional symptoms of stress. A stress kit is simple to make and can be a great way to help you deal with the stresses of life.
A stress kit contains prepared tools and supplies that'll stop stress in its tracks before it escalates. Having the right references and tools can help. An emergency stress relief kit is easy to put together and doesn't cost much. They can help you and they also make a great gift for a stressed loved one in your life.
Types of Stress Relief First Aid Kits 
Calm Down First Aid Kit (Stress kits for anger and short tempers) 
Too much stress can quicken your temper and lead to anger. However, you can control your temper with a stress kit. Pack a journal where you can record your instances of stress-related anger. Writing down your feelings can help calm you down and it can help you find patterns for avoiding a short temper in the future. To relieve stress and anger consider packing stress balls in your kit. You can keep a list of positive calming affirmations in your kit. You can also light lavender or citrus candles to reduce stress.
Anxiety First Aid Kit (Stress kits for anxiety symptoms) 
If your stress leads to anxiety symptoms like sweating, shortness of breath, and restlessness then use the following suggestions to create a stress kit. For excessive sweating consider packing a handheld electric fan or a cool compress or an ice pack that you can put in the freezer. If you frequently experience shortness of breath include a pamphlet of helpful body positions. You can also keep a sheet of paper with pictures of quick relaxing yoga poses. It would be helpful to include a pamphlet on breathing exercises to reduce your feelings of anxiety, and help you to relax quickly.
First Aid Kit for Stomach Issues (

Stress kits for nausea and irritated stomach) 
If your stress leads to an upset stomach, create a stress kit for nausea. For curing nausea, consider making your own homemade tea and pack it in your stress kit. Use ingredients such as ginger or mint as they can help with stomach feels out of wack. Pack bags of candied ginger for nausea. And also, remember to pack a paper fan, as gushes of air can reduce nausea.
Remember. No matter what kit you make be sure to place all of these items in a basket or box for safekeeping. You can also purchase a beautiful box to store your stress-aid relief kits. And if you experience a range of stress symptoms for over a month please consult your physician.