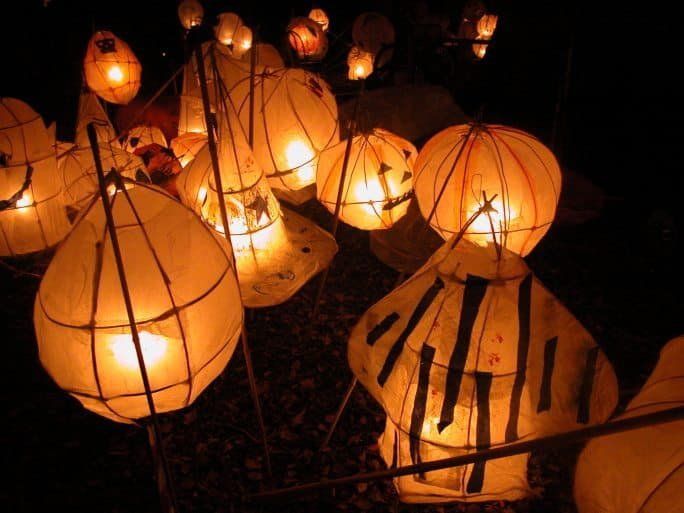 I adore Day of the Dead an unfamiliar holiday for most of us, but a fabulous one! If you have friends from Mexico you may have been lucky enough to partake in this heartfelt celebration of life commonly taking place on November 1st and 2nd – Old Soul's Day. Basically, it is a gathering of family and friends in the graveyard for the purpose of celebrating those that have passed. You might think that this sounds a bit morbid – but au contraire! Mariachi bands, hot chocolate, sweet breads are just some of the highlights of this holiday.
The History Behind the Day of the Dead
The idea is to build an altar for the departed and fill it with their pictures, favorite foods, and items that they adored – like your dad's beloved cigars. These altars are works of art – covered with sugar skulls, marigold flowers, alcoholic drinks, candles, and all manner of offerings (ofrendas). Folks gather, funny stories are told, and the circle of life is celebrated and honored. These gorgeous altars attract those that have passed who eat the essence of the offerings, and at the same time, the family's prayers are hopefully heard by the departed. It is believed that Mexicans have been celebrating some form of this holiday for almost 3000 years!
Where it Started?
For me, the place to be on Day of the Dead is in Oaxaca, Mexico. Considered one the loveliest artistic and culinary towns – it is the perfect location to celebrate in. The locals are friendly, warm and are happy to invite you to hang out with them at their family's gravesite and party! The city buzzes with energy and excitement, and the joy is palpable. If you travel to Oaxaca during this time you can create your own altar to someone who has passed – a wonderful way to convert your grief to gratitude.
For example, this year from October 30th – November 7th, Journeys of the Spirit is celebrating in a huge way. It is commonly thought that the greatest fear humans experience is that of death. The way that Mexicans embrace both life and death reminds us of the truth. The biggest fear humans possess is the fear of living life boldly. During our visit, we will learn how to enjoy life as it is – to cultivate our joy and vitality and explore our manifestation as true "Artists of the Spirit."
Indeed, becoming a supreme artist of the spirit involves creating from the heart, not from a mind filled with fear-based beliefs about what we can and cannot do. Here we learn how to connect with the feeling of joy deep in our souls. We use that feeling to guide us in our lives. By the end of this spiritual journey, we will have the tools to re-create our reality. We can  face our greatest fear expressing our life with integrity, honesty, fearlessness, and joy!
How to Celebrate?
We will spend time in the graveyard with a family, visit the sacred ruins of Monte Alban. Also, explore the local artisan towns, eat awesome food, build altars, and so much more. I am ready to let go of, a relationship that has ended, or to someone I would like to forgive. For many people, the process of building their altar is a profound and deeply moving experience.
If you have some time the end of this month – join us! It will be an experience you won't forget!