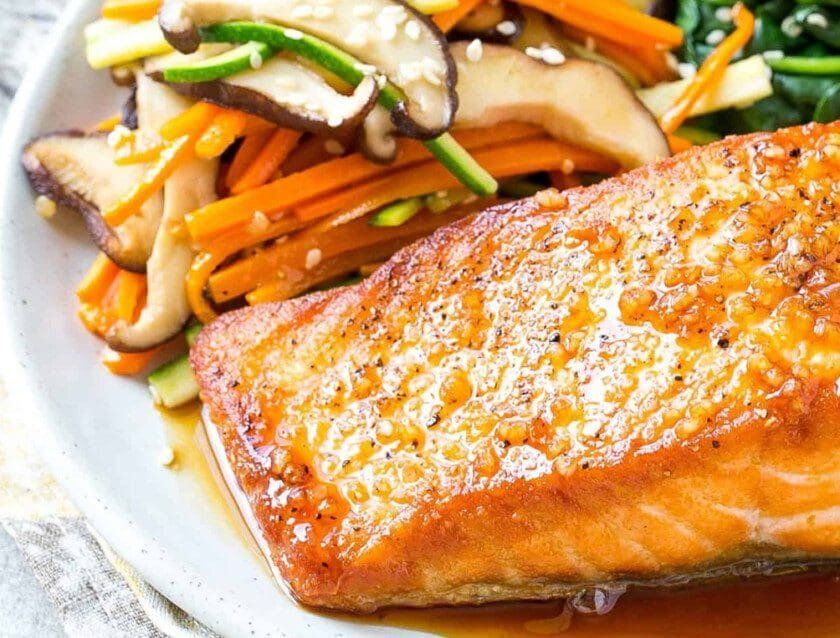 Learn to make the most delicious salmon (and the easiest you've ever made) in your air fryer with this simple recipe. It comes out cooked perfectly every single time, and in case we didn't mention, takes less then 10 minutes to make! It makes the perfect healthy meal.
Ingredients
2 six ounce salmon filets
1 teaspoon dried oregano
½ teaspoon kosher salt
½ teaspoon ground black pepper
2 teaspoons olive oil
1 teaspoon garlic powder
Directions
Preheat air fryer to 390°F for 5 minutes
In a small bowl, whisk the oil and seasonings together
Brush the spice mixture on top of the salmon fillets
Set the salmon, skin side down, in the preheated air fryer basket

Prep your air fryer by either brushing the bottom rack with a little oil OR adding parchment paper

Cook at 390°F for 8 minutes
Thanks to The Cookie Rookie for this great salmon air fryer recipe!