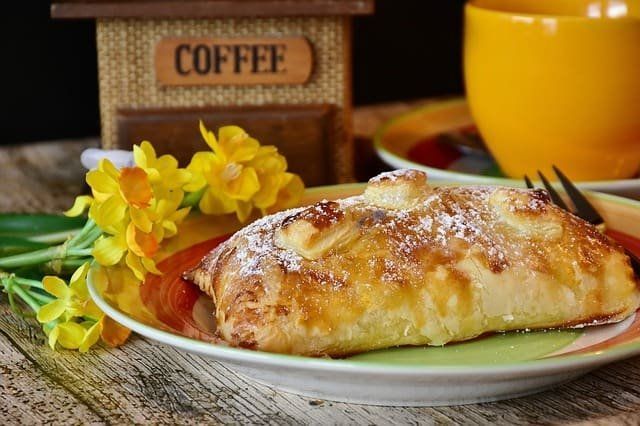 Apples, Tis the Fall Season
This is a wonderful recipe for simplicity and it just takes a few minutes to prepare. While nothing beats the taste of fresh apples, this delicious recipe for apple pies just might. It combines the health benefits of cinnamon and allspice with fresh apples, creating yummy tasting apple pies that will help you kick-start the fall season.
Apples are a delicious and nutritious fall fruit. Researchers found consuming Red Delicious or Granny Smith apples can help prevent and repair oxidation damage that happens during normal cell activity. Each medium-sized apple is filled with 4-grams of fiber called pectin. This fiber has shown to fight against the onset of Parkinson's disease and it keeps you feeling full for longer. They are also filled with antioxidants that promote heart health and lower risk of death from heart disease and cardiovascular disease. These are really good reasons to make some apple pies today!
Ready to make some tasty apple pies? 
Ingredients:
2 Granny Smith or Red Delicious apples, cored and grated or cubed (with skin)
1 1/2 tablespoons of sugar
2 teaspoons of cinnamon
1/2 teaspoon of allspice
1 package of frozen biscuit dough (or croissant dough)
1/2 tablespoon of melted butter
Directions:
Leaving the peels on, cut or grate the apples and mix with sugar, cinnamon, and all spice. Let sit in fridge for 30 minutes.
Roll the biscuit dough out as thinly as possible.
Using a 4″ round cookie cutter or small plate template, cut the dough in circles.
Heat oven to 350 degrees Fahrenheit.
Spoon the apple mixture into the dough.
Fold circles over and pinch the edges with a fork. Cut two small slits (about an inch in length) in the middle of the pie to let steam out.
Place the apple pies on a non-stick pan (or line with parchment paper).
Brush melted butter over pies and sprinkle some cinnamon or sugar on them.
Bake for 20 minutes and let cool for 10 minutes.
Bonus: Once the apple pies are cooled and you have cut a slice, it's time to consider toppings and sides. Vanilla ice cream and whipped cream are classic choices, but those are the only yummy options. A caramel and a maple glaze would be yummy. Or you could serve your apple pies with a slice of cheese.