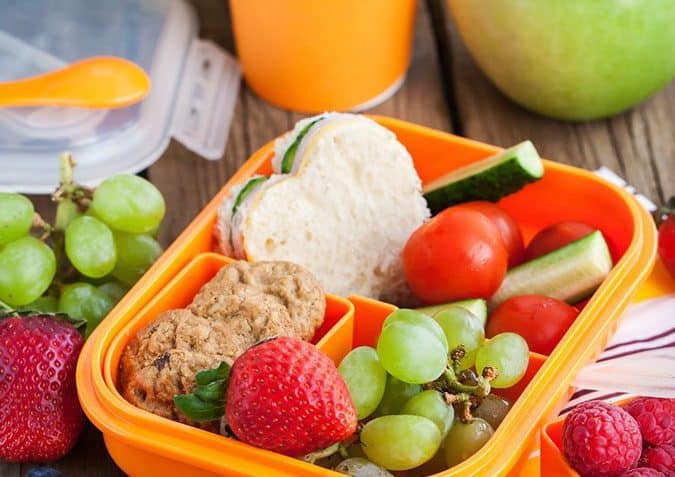 It's almost fall and a very busy time of the year for most of us. It becomes easy for us to grab a quick lunch and hastily eat it. We invite you to invest a few minutes in packing yourself a mindful lunch. Packing your lunch is less expensive, it's healthier, and it tastes better.
Easy Tips for Packing Your Lunch 
Positive Motivational Attitude. Keep a positive mindful attitude when you begin to mindful practice of packing your lunch. Keep thinking how creative, healthy, and fun this is. It can be easy to sink into drudgery or feel bored when packing your lunch each day.
The Presentation. Create a lunch décor you will be excited to sit down and enjoy. Choose a lunchbox or bag you love. Pack beautiful, fun napkins. Keep some silverware and a placemat in your desk. This makes your lunch a rich, enjoyable, and mindful ritual. Follow the yearly holiday cycle with colors and symbols that create life and energy.
Variety. You will continue packing your lunch if you make it inviting and create a variety of foods. Try sandwich wraps or pastas. Alternate between warm and cold food lunches.
Stock up. Make sure you have the ingredients you desire for packing your lunch. This includes cheeses, yogurts, veggies, fruits, and protein sources.
Leftovers. Make extra food at dinner so you can freeze portions for future lunches. You can add leftover veggies to pasta or rice. I have portions of lasagna, soup, and other dishes in single serving dishes ready to pop in the microwave.
Buddy system. During the week make arrangements for your coworkers to bring their lunches also. Everyone can go to the staff room and enjoy your homemade treasures together along with conversation and laughter.