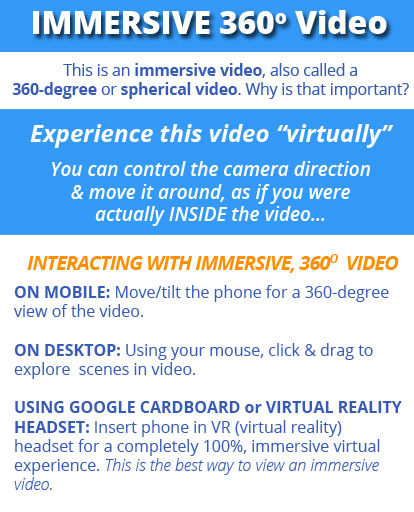 Take a virtual dive in an enormous, underwater kelp forest. Explore the Kelp Forest at Monterrey Bay Aquarium in full 360, with a guided walkthrough (or should we say "swim"-through!). Swim and explore in all directions while and keep your eyes open for fish and even the Kelp Forest's permanent resident leopard shark.
Take a calm dive and enjoy this tranquil journey through the kelp forests of the aquarium, where you can see rockfish, sea bass, and a leopard shark. But as you do, take a minute to consider the underwater worlds that are equally deserving of protection.
You may not have known that Kelp forests provide crucial support to an ecosystem all their own. In fact, Charles Darwin once postulated that the destruction of a kelp forest would be more devastating to a wider variety of species than that of a forest on land. Kelp forests provide food and shelter for fish, which are in turn fed upon by seabirds, otters and seals. If these environments shrink, an entire food chain would be negatively affected.
The Monterrey Bay Aquarium is located at 886 Cannery Row, Monterey, CA 93940. You can learn more about them on their website, https://www.montereybayaquarium.org. We've also go some live video streams from Monterrey Bay Aquarium in our live cams/video streams area.
Video by BBC Earth Unplugged, with special thanks to Standford University, Goldbogen, Bailenson Labs, Monterey Bay Aquarium and BBC Taster