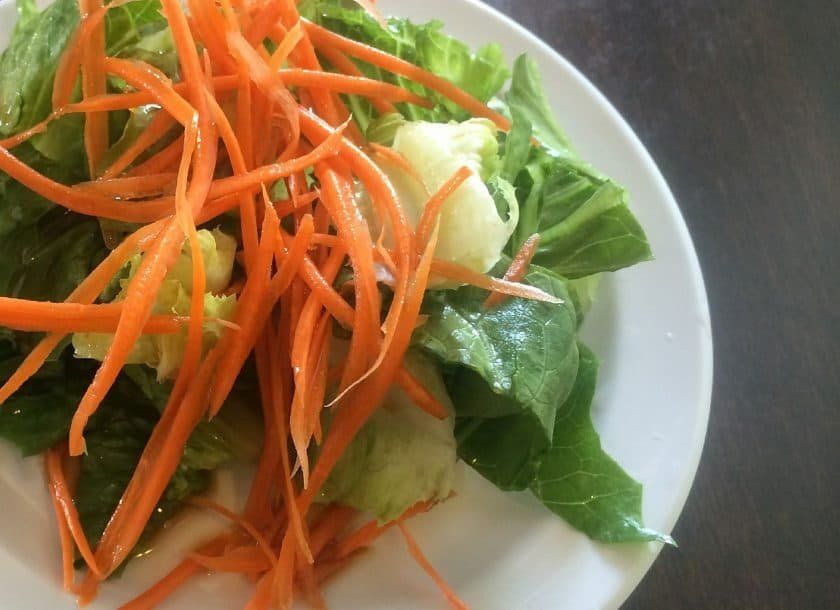 This colorful, healthy carrot salad makes the perfect start to any summer meal. The Green Goddess dressing melts in your mouth while the carrots lend a sweet flavor to this salad. Carrots are loaded with vitamin A, antioxidants, and other nutrients. Studies suggest that eating more antioxidant-rich fruits and vegetables, such as carrots, can help reduce the risks of cancer and cardiovascular disease.
Ingredients
1 lb. slim baby carrots, trimmed and cut lengthwise in half (or in quarters if large)
1 tbsp. olive oil
1 c. Green Goddess Dressing
1 head Bibb lettuce, leaves separated and torn
Green Goddess Dressing
3/4 c. buttermilk
1/2 c. mayonnaise
1/3 c. plain Greek yogurt
4 anchovies or 2 tsp. anchovy paste
2 tbsp. fresh lemon juice
1 tbsp. Dijon mustard
1 small clove garlic
Pinch of sugar
3/4 tsp. salt
1/4 tsp. pepper
1/2 c. loosely packed fresh parsley
1/4 c. packed fresh basil
3 tbsp. fresh tarragon
2 tbsp. snipped fresh chives
Directions
Preheat oven to 425°F. On large rimmed baking sheet, toss carrots with olive oil and 1/2 teaspoon salt. Roast 20 to 25 minutes or until crisp-tender and edges are slightly caramelized; cool completely.
Meanwhile, prepare Green Goddess Dressing:

In blender, puree buttermilk, mayonnaise, Greek yogurt, anchovies or anchovy paste, lemon juice, Dijon mustard, garlic, pinch sugar, salt and pepper until smooth.
Add parsley, basil, tarragon and chives; pulse until herbs are finely chopped. Makes about 2 cups; can be refrigerated up to 1 week.

To serve, arrange carrots over lettuce. Drizzle with dressing.
We would like to thank Good Housekeeping for this heavenly salad.