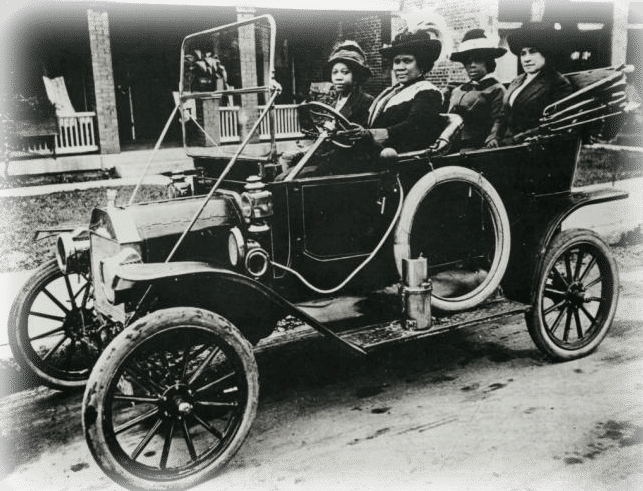 Being a businesswoman in America has not always been easy. Not too long ago, America's "marriage bar" restricted employment opportunities for married women. Even if a married woman was able to find employment, under the legal practice of "coverture," her wages actually belonged to her husband. Despite these restrictions, some female tycoons not only succeeded in the workforce, they dominated and their stories are great sources of inspiration.
Two trailblazing female tycoons: Madam C. J. Walker and Lydia Estes Pinkham
Madam C. J. Walker (1867- 1919)
Madam C. J. Walker was a successful businesswoman at a time when the odds were stacked against her. Walker's birth name was Sarah Breedlove and she was the daughter of former slaves. She was orphaned at the age of seven and was a widower and single mom by the age of twenty, but she persevered. Inspired by her own hair loss, Sarah built a hair care empire. She created a hair formula known as the "Wonderful Hair Grower" in 1905. In 1906, she married Charles Joseph Walker, changed her name to Madam C. J. Walker, and formed the her Walker Company. She marketed her products and became one of the first American women to become a self-made millionaire.
Madam C. J. Walker mindfully used her hard-earned wealth to help others. She worked with the NAACP and donated money to the anti-lynching movement.
(Read more of her story here.)
Lydia Estes Pinkham (1819-1883)
Lydia Estes Pinkham was a savvy businesswoman who used creative advertising to spread the word about mindful health. In the 1870s, Pinkham started experimenting with herbal health remedies. She created a vegetable compound for "female complaints," including menstrual cramps and menopausal hot flashes. Pinkham began selling her products door-to-door, but in 1876 she got the idea to advertise her products in newspapers. She became one of the first women to write advertising copy for a product and shortly after her products began selling at an astonishing rate.
Despite being known for her products, it was Pinkham's advice that really made a difference in women's lives. Many women at the time felt shamed when discussing their menstrual problems with their physicians. So, Pinkham started "The Pinkham Pamphlets." Women would send in letters and the female staff would answer their questions. While physicians at that time were recommending medications with dangerous ingredients (including lead and mercury), Pinkham offered mindful wellness advice: eat a balanced diet, exercise, and rest.
(Read more of her story here.)