There are three natural reactions to fear: fight, flight or freeze. This TED talk has been described as one of the most inspiring for overcoming fear. Listen as Leonard Kim explains that by letting his fears guide him, he was able to completely reshape his life.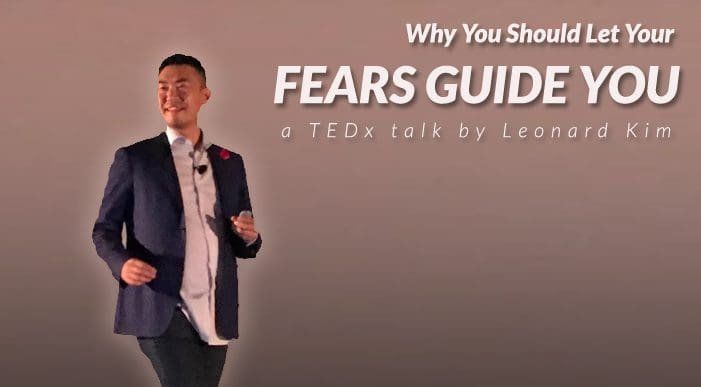 Up until the age of 28, personal branding expert Leonard Kim spent most of his life taking flight or freezing up, which caused him to struggle with failing friendships, a dismal love life and foundering career. Through a period of self-reflection, he came to the realization that his fears were an indicator that he was onto something great that would connect with others across the world.
Now Leonard is recognized as a top marketing influencer by Forbes, a top personal branding expert by Entrepreneur and a top digital and youth marketer by Inc. Magazine. He shares a simple three step process that will allow you to let your fears guide you and go down the path to your pursuit of greatness.
To learn more about Leonard Kim, managing partner at InfluenceTree, please visit LeonardKim.com.