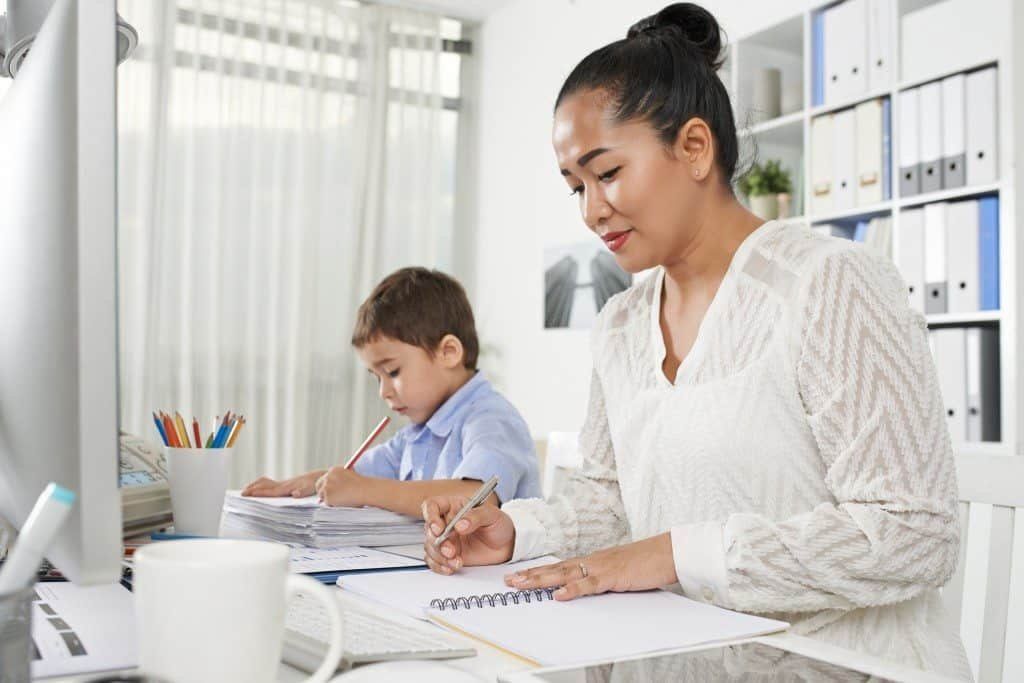 Mindful Tips for Working Mothers
Are you a working mom who struggles with finding work-life balance? You aren't alone and, fortunately, there are helpful tips that you can implement in your life to better juggle work and family obligations.
Mothers are becoming the primary breadwinners of their families. According to Pew Research, mothers are the "sole or primary breadwinners in 40 percent of all homes with children under 18 years old." This is four times higher than the 11 percent of breadwinner mothers in 1960. While these statistics signal a change in American families, it also illustrates an increase in obligations (and possibly stress) among mothers.
To reduce stress and find a work-life balance that works for you, consider the Mindful tips listed below
Positive thinking
Some working mothers find themselves feeling guilty about missing school performances or not being able to stay home with their child. This feeling can overwhelm mothers, increasing their stress and making it harder for mothers to find work-life balance. Brush aside those guilty thoughts. Instead, recognize that you'll have good days and bad days. And focus on positive thinking.
Organization
Whether you keep your schedule in your tablet, smartphone, or traditional printed day planner, constantly updating your schedule with important home and business information is crucial. Use colors to help you keep family and business obligations in order. Write down your to-do lists. If you do this consistently you won't stress about missing something important again.
Mommy support groups
Having proper support can make a great difference in work-life balance. So, consider starting a working mom support group with other mothers. You can meet up for lunch during the week, schedule play dates for the kids, and exchange advice or tips. This may help you feel less alone in your struggles. Don't forget to schedule relaxation time and fun activities with your friends.
A family effort
Stress can affect your entire family, especially your children. So, reducing family stress is important for a more healthy, happy and loving home and business life. Consider reducing stress as a family. Start exercising together, play games with each other, or prepare meals together. This will help bring your family together and help teach your children about the importance of living a balanced life.
Family moment
A late email or phone message from your boss or a friend can be distracting when you're at home. Consider putting your devices on silent and be present with your children. Focus on your family and enjoy your moments together. When you feel stressed at work, simply recall these fond memories. They'll inspire you and keep you going.