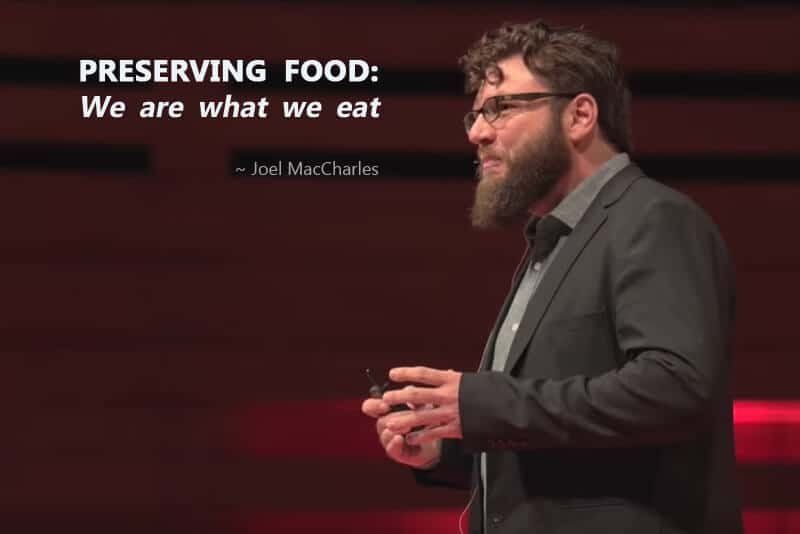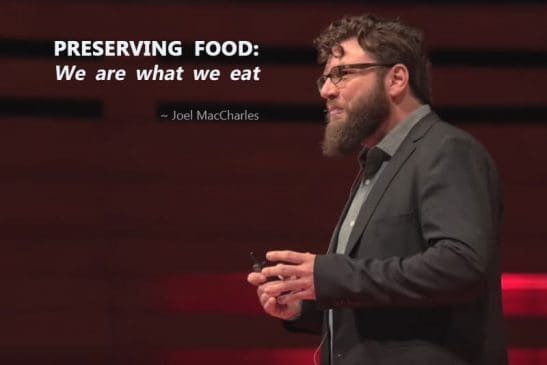 Check out this thought provoking video about preserving food featuring home chef, Joel MacCharles. His passion for food includes eating, cooking, growing, hunting, reading and writing about it. He is also passionate about studying and creating change for sustainability, small farmers and food security. Because of this, Joel has shared more than 1,700 articles and recipes on food-related topics (especially preserving food) through several online communities anchored by WellPreserved.ca.
He says his objective for this speech was simple. The goal is to inspire others to preserve food and as a result, have them think a little differently about what they eat. He hopes that together, we can inspire others as a community to embrace preserving and approach food differently.
This video comes to you courtesy of the fifth annual TEDxToronto conference, that took place on September 26, 2013 at The Royal Conservatory of Music. For this conference, all talks, performances and demos were rooted in the selected theme, "The Choices We Make."
For more information visit www.tedxtoronto.com In the spirit of ideas worth spreading, TEDx is a program of local, self-organized events that bring people together to share a TED-like experience. At a TEDx event, TEDTalks video and live speakers combine to spark deep discussion and connection in a small group. These local, self-organized events are branded TEDx, where x = independently organized TED event. The TED Conference provides general guidance for the TEDx program, but individual TEDx events are self-organized.