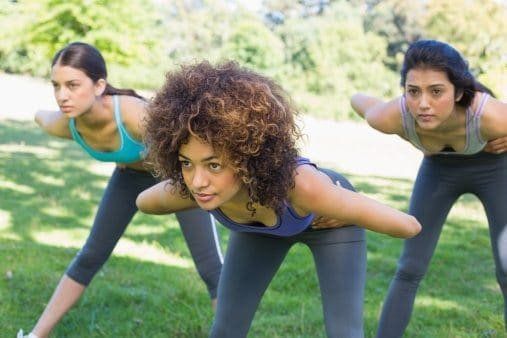 Spring Is The Time To Get Active
Now that spring is here it's time to get active. Coming out of your winter hibernation can be difficult without the right sort of inspiration. This year try a few new takes on spring exercises that will motivate you to stay active.
Fun Spring Exercises To Get In Shape:
Yoga in the park. Yoga is a popular form of exercise nowadays. Yoga benefits your flexibility, increases tone, and helps to balance your metabolism. But starting your own yoga club in the park is an energizing way to connect with nature as you connect with your body. If you rather not stretch out in the park, consider using your own backyard instead. 
A friendly badminton competition. A National Institute of Health Study shows us that badminton has great health benefits. This fun game/ spring exercise is a wonderful solution for family bonding and healthy living. This game will increase your coordination and endurance as well as exercise your abdominal muscles. Plus, it's a rather fun way to spend the afternoon. If you aren't a fan of badminton you can also try a small game of volleyball as well.
Tai Chi. If you want to strengthen your muscles, increase your flexibility, and improve your balance, give this aerobic exercise a shot. Tai chi is a low-impact, slow motion exercise that helps you connect with your body and your breathing. Plus, it's a fun way to unwind at the end of the day. Grab a friend and take a tai chi class together. You may enjoy it!
Kayaking and canoeing. If you have a sense of adventure you may enjoy paddling activities. These sports are a great way to improve your cardiovascular fitness while strengthening your legs and torso. Kayaking and canoeing is exhilarating and you'll connect with nature in a new way. Lastly, remember that these sports can be rather dangerous, so attend classes and get professional assistance before trying it on your own.
Swimming and diving. Swimming is not only therapeutic it can also help you stay fit. It helps you build strength and endurance and it increases flexibility and circulation. Swimming is also a cool way to get exercise in the hot summer heat. If you don't have you own swimming pool, you may want to check out a local YMCA or health club as they normally have public pools.