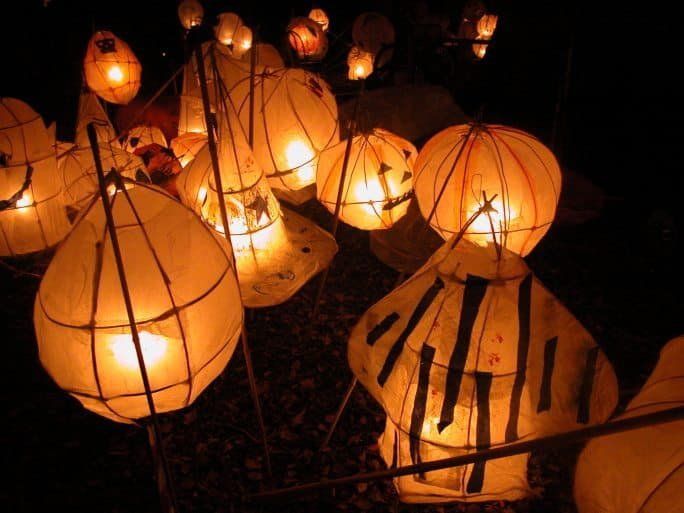 Around the world Halloween enthusiasts have caused a rise in this season's tourism. Many travelers want to experience true haunted houses, ghost tours, and parades in towns with eerie histories. If you're interested in getting in the spooky spirit of the season, consider one of these locations:
London, England
Fordor's, the travel guide, states that London is an ideal Halloween spot with its ancient dungeons, castles and chilling history. Consider these suggestions:
Tours. Experience London's eerie past with historical tours. Consider a tour of the Tower of London which has a gruesome history of death and violence. Ripper-Vision also offers a Jack the Ripper tour.
Performing arts. If you want to see a play, consider the London Horror Festival. They offer Halloween horror musicals, comedies and plays.
The world's most famous wizard. For Harry Potter fans you can celebrate Halloween by taking the Warner Bros. Studio tour.
New Orleans, Louisiana
New Orleans is a great place for parties and mysteries, especially during the Halloween season. Consider these suggestions:
Haunted fun. Consider attractions like the French Quarter Halloween Parade, the haunted House of Shock and Voodoo Fest, the music festival. You can even stay in a local haunted hotel like Bourbon Orleans Hotel and Dauphine Orleans Hotel.
Vampire attractions. Louisiana is the setting of Anne Rice's Vampire Chronicles and the Southern Vampire Mysteries (True Blood) by Charlaine Harris. So while you're in town consider a French Quarter Vampire tour.
New York, New York
You can find lots of Halloween cheer in one of the busiest cities in the world. Consider these suggestions:
Parades. While you're taking in the usual sights and attractions, consider New York's Village Halloween Parade. They plan to have over 50,000 participants (five times that of the Macy's Thanksgiving Day Parade) and generate $90 million tourism dollars.
Sleepy Hollow. Less than an hour from NYC is Sleepy Hollow, New York. There you can participate in Haunted Hayrides and Horseman's Hollow.
Salem, Massachusetts
This little town is known for the Salem witch trials and Halloween is a perfect time to pay a visit. Consider these suggestions:
Historical spots. To learn of Salem's spooky history consider the New England Pirate Museum or the Salem Witch Museum. Also consider the Haunted Witch Village, Graveyard Walking Tour and Cry Innocent, a live reenactment of a witch trial.
Seasonal celebrations. Consider participating in the Haunted Happening Carnival which has fun rides and games or the Haunted Harbor Cruise. You can cruise along the harbor while listening to local legends and eating great food.