What's more refreshing than eating a fruity popsicle on a summer day? They pack a nutritious punch, and they're a fun way for the whole family to cool down. If you're interested in making your own popsicles for your family, buy some fun molds and try one of these three delicious recipes featuring classic summer flavors.
Tasty, Fruity Popsicles!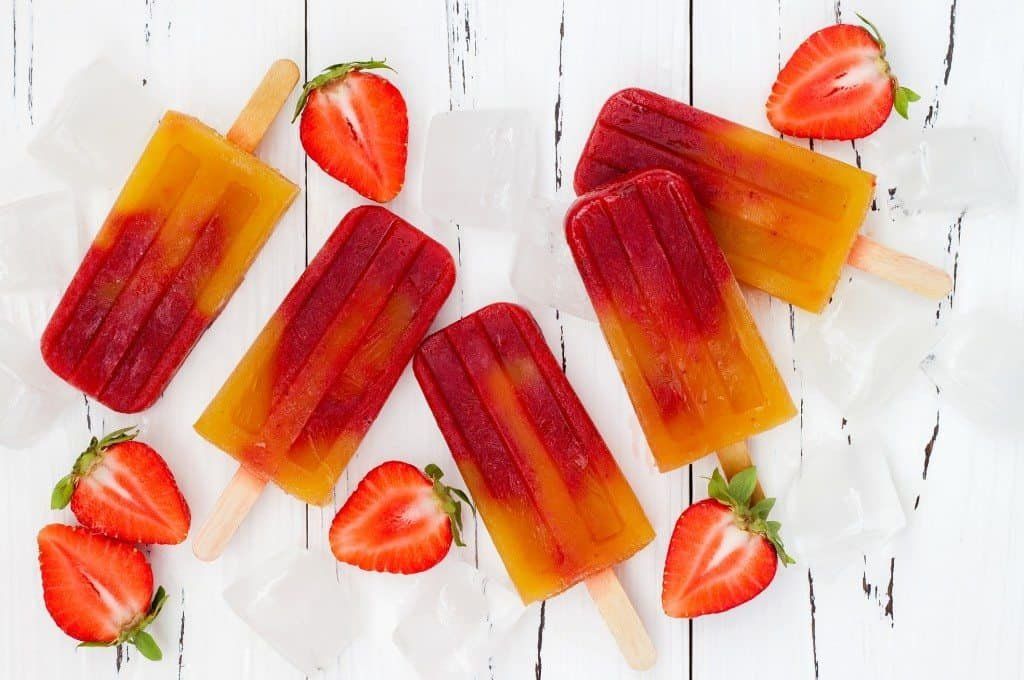 Orange Strawberry Sunrise Popsicles
(recipe from The Healthful Ideas)
Ingredients
2 cups of freshly squeezed orange juice (3-4 oranges)
1 cup of strawberries, fresh or frozen
3/4 cup of water
2 tablespoons of maple syrup
Directions
Start by juicing the oranges using a citrus juicer, pour the juice into a jug and set aside.
Add the strawberries, water, and maple syrup into a high-speed blender and blend on high until smooth.
First, pour the orange juice evenly into each popsicle mold (about 1/2 -3/4 full). Then, using a spoon, add the strawberry mixture into each mold.
You can carefully move the strawberry mixture around a little in the molds with a spoon so that the popsicles have more of a gradient look.
Place into the freezer and freezer for at least 1 hour before inserting the popsicle sticks into each mold to help them stay straight.
Freeze overnight.
To take them out, run hot water over the molds briefly and they should be easy to pull out.
Store in the freezer in small reclosable plastic bags.
Rosemary Lemonade Popsicles
(recipe from Vanilla and Bean)
Ingredients
5 stems of fresh rosemary
3 cups of water
1/2 cup of cane sugar
1/2 cup of fresh squeezed lemon juice (about 4 large lemons)
Directions
Put rosemary in a saucepan with water. Bring to a boil, turn down heat to low and cover. Simmer for 20 minutes. Strain and discard rosemary. Stir in the sugar and lemon juice. Stir until sugar is dissolved.
Add just enough water to the lemonade to bring it up to 2 3/4 cups. Fill the popsicle molds leaving about 1/8-inch head space at the top. Wipe the top dry, place the lid on top and insert popsicle sticks. Freeze over night or for at least 8 hours.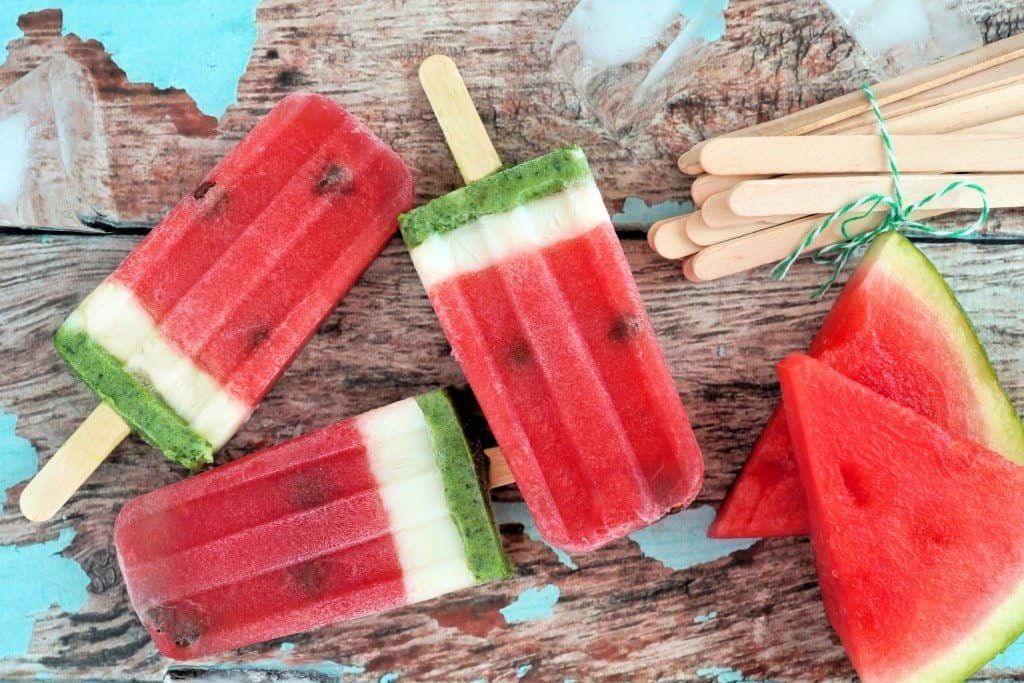 Watermelon Kiwi Popsicles
(recipe from Caramel Potatoes)
Ingredients
1/4 cup of water
2 tablespoons of sugar
3 cups of seedless watermelon, cubed
8 kiwis (peeled and diced)
Directions
In a small saucepan, make a simple syrup by heating the water and sugar until the sugar is dissolved.
In a blender, combine the watermelon with 1 tablespoon of the simple syrup. Blend until smooth. Divide the watermelon mixture between popsicle molds—you can make the layers even or make two-thirds watermelon and one-third kiwi. The amount will depend on the size of molds.
Add popsicle sticks and freeze at least 2 hours.
In a blender, combine the kiwi with 2-3 tablespoons of the remaining simple syrup (more or less to taste or depending on sweetness of fruit). Blend until smooth.
Remove popsicles from the freezer and pour kiwi mix on top of watermelon mix.
Freeze until completely solid, about 3-4 hours or overnight.
Bonus. Looking for more popsicles ideas? We've got you covered! The Stress Institute has a list of delicious breakfast popsicles that great for cooling down on a hot summer morning. For more information, click this link.