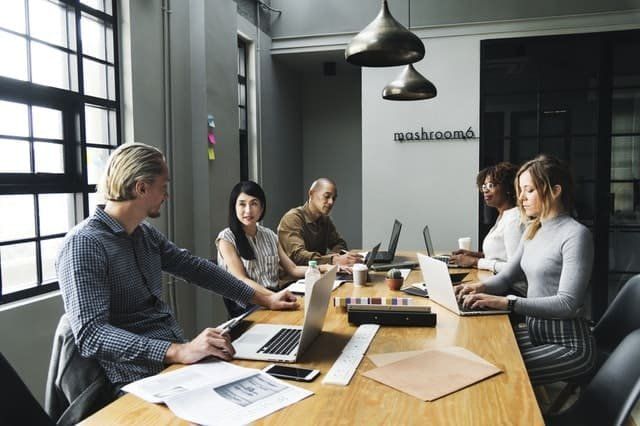 Learning how to operate new technology can be a daunting task. Sticking to the old ways (newspapers instead of news apps or snail mail instead of email) may seem simpler, but you may be missing out on more than you realize. Studies show that digital literacy can reduce cognitive decline in older adults. In this study, researchers analyzed memory recall data from over 6,000 senior citizens. They found different factors that contributed to improved delayed recall, and one such factor was digital literacy. According to the researchers, "digital literacy increases brain and cognitive reserve or leads to the employment of more efficient cognitive networks to delay cognitive decline." These mental health benefits are definitely worth learning new tech skills for; unfortunately, digital literacy can be a challenge for older adults.
According to the Pew Research Center, older adults face major "barriers and challenges when it comes to adopting new technologies."
Seniors with poor health or a disability are less likely to have broadband at home and are less likely to own most major digital devices. New technology also has a slow adoption rate among older adults. For instance, only eighteen percent of adults over the age of 65 have smartphones.
Another barrier is, of course, the technological learning curve. Seventy-seven percent of older adults say that they would need help using a smartphone or tablet. A great number of older adults in the survey also indicated that they would need assistance with operating social networking sites as well.
Despite these challenges, it's still possible for even the most mystified adult to master new and upcoming technology. All you need is a little time, access, and help.
Listed below are two digital tips for older adults that will help improve their digital literacy
Take a tech class. There are many organizations and centers that offer computer and gadget classes for senior citizens. Lots of local libraries offer free computer classes, but you can also try a recreational center (such as your local YMCA branch) or a community college.
Find helpful information online. If you are a more moderate tech user and not a beginner, you can find helpful tips online. Techboomers is a great website that will teach you how to use all types of tech devices and services—from Apple devices and Instagram to LinkedIn and eBay. You can find more information here.