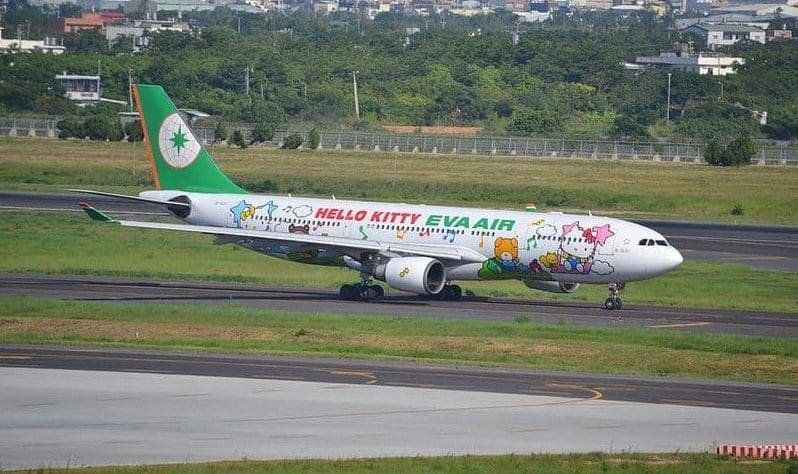 International traveling is a time to get away from it all and immerse yourself in another culture or world. Whether traveling by water or air, the fantasy should begin with your transport. We all need to satisfy the kid that lives in us. These travel theme rides might be just what you need.
Here are some theme travel rides that are warming the hearts of millions around the world:
Hello Kitty Flights
Sanrio's fantastical creation "Hello Kitty" is now soaring through the air. The famed cat dates back to 1974 and appears on everything from lunchboxes and backpacks to diamond jewelry and cars. Thanks to the Taiwan's EVA Air, Hello Kitty airplanes have been flying to Hong Kong, Seoul, Shanghai, Taipei and Tokyo since 2005.
The Hello Kitty experience begins by choosing from their five decorated planes which include: "Hello Kitty Around the World," "Hello Kitty Happy Music," "Hello Kitty Loves Apples," "Hello Kitty With Magic Stars," and "Hello Kitty Speed Puff." You can choose which flight best fits your plans and style with a Hello Kitty virtual tour.
There's Hello Kitty boarding kiosks, passes and baggage stickers all before you pass through the Hello Kitty boarding gate. The plane has Hello Kitty headrest covers, pillows, and playing cards. The bathrooms are filled with Hello Kitty tissue, lotion, and soap. The attendants (in Hello Kitty aprons) will even serve you Hello Kitty meals (like Hello Kitty pasta) and ice cream.
Barbie Cruises
For the child that has practically every Barbie product consider something a unique option, a Barbie traveling experience. The Royal Caribbean International cruise line is offering a "Barbie Premium Experience" on 22 global fleets starting in January 2013. Children from the ages of four to eleven will enjoy Barbie activities like a tiara and teacup party, mermaid dance classes, designer workshops and fashion shows.
Tolkien Voyages
If you want to indulge in your favorite childhood books, consider Air New Zealand's J. R. R. Tolkien-inspired aircrafts. The airplanes are based on Peter Jackson's new three-part movie "The Hobbit" which is being filmed in New Zealand.  They'll have planes based on two of the films, "The Hobbit: An Unexpected Journey" and "The Hobbit: There and Back Again." The planes will fly to Wellington, the UK, and the United States.
This isn't the first time this airline has created a Tolkien flight experience. In 2003 they had a promotion, "Airline to Middle-Earth," with two planes based on characters Frodo and Aragorn from Peter Jackson's Lord of the Rings trilogy.
Main photo credit: Alec BHX/KKC / Flickr