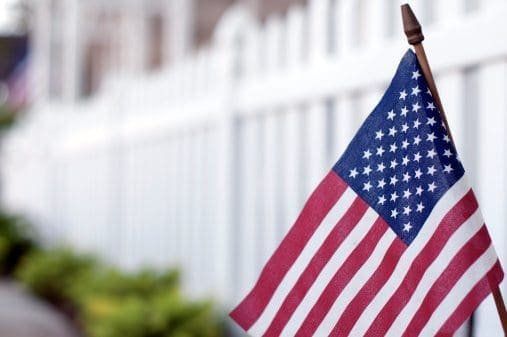 Ready to Kick Off Summer
Americans all over the country are looking forward to Memorial weekend. It's a holiday that unofficially kicks off summer and it's a great time to enjoy outdoor activities with family and friends. Check out these mindful memorial weekend ideas.
The American Automobile Association (AAA) has prepared a travel forecast for Memorial Day 2015. According to their research and surveys, 42.3 million Americans will be traveling this Memorial Day weekend, that's a huge increase over the last years. Of the 42.3 million travelers, 88.6 percent will be taking road trips, 7 percent will book airplane tickets, and 4.4 percent will take other transportation like buses and boats.
Previous travel forecasts have found that most Americans use this Memorial weekend to visit family and friends (59 percent) or dine out (53 percent). Other popular activities include shopping (39 percent), going to the beach (36 percent), and sightseeing (32 percent).
If you're looking for fun activities, take a look at these Mindful Memorial weekend suggestions:
Amusement/ theme parks: If you're looking for a way to entertain the kids consider a theme park. Only 10 percent of travelers plan to visit during the Memorial holiday. Some great amusement parks to consider include Six Flags, Universal Studios, Busch Gardens, Kings Island (Ohio), and Cedar Point (Ohio).
Festivals: If you're looking for food and live entertainment then consider a festival. It's said that 18 percent of travelers attend memorial festivals. Music lovers should try the Sasquatch Festival in Washington or the Atlanta Jazz Festival in Georgia. Food fans, consider the Taste of Cincinnati or Blues, Brews, & BBQ in Colorado.
National/ state parks: If you're looking to spend your Memorial weekend reconnecting with nature then why not consider visiting a national or state park. According to AAA, 20 percent of Memorial travelers visit parks. Some destinations to consider are Yellowstone, the Grand Canyon, Mount Rushmore, and the Great Smokey Mountains.
Historic sites/ museums: Memorial Day is all about honoring fallen soldiers who have defended our country. So why not honor them by visiting a historic site or a museum. Consider visiting the Pearl Harbor Historic sites, the Gettysburg National Military Park, or the Arlington Memorial Park.
Memorial sites: Of course, don't forget to pay respect to your relatives or friends that have given their lives to defend the U.S. Make a special visit to their graveside and take a moment to honor them in silence.