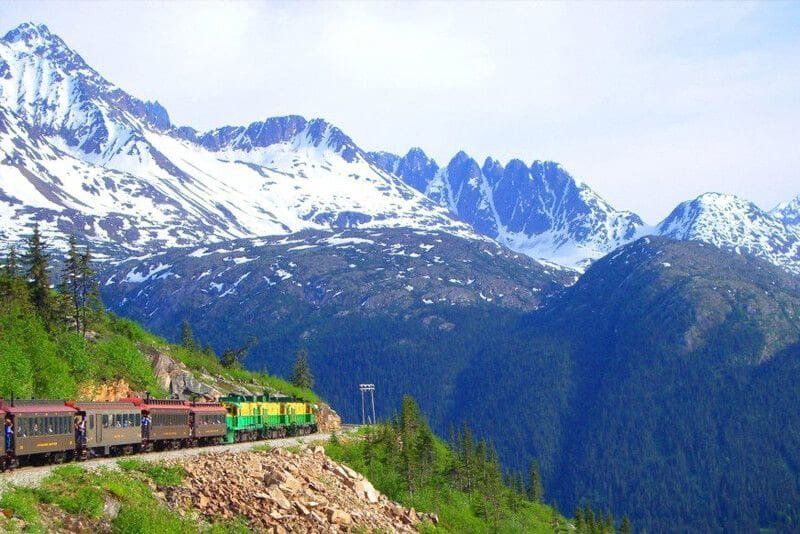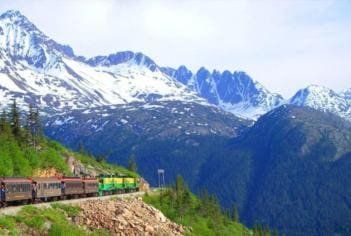 Looking for a something new to do on your next vacation? Check out White Pass, dubbed the "Scenic Railway of the World".
Built in 1898 during the Klondike Gold Rush, this a marvel of engineering offers breathtaking views. The railway winds through a panorama of mountains, glaciers and gorges; waterfalls, tunnels and trestles. In some places, White Pass mountain and trails climb 3,000 feet in elevation in only 20 miles!
There are many different excursions you can take on the Scenic Railway of the World, for example offerings range from a one-way trips to overnight camping opportunities. For example, the Bennett Scenic Journey allows you to travel 67.5 miles by train between Skagway Alaska to Carcross, Yukon Canada (originally known as Caribou Crossing). This is the same route that the Klondike stampeders traversed in 1898. The trip includes a stop at remote & historic Bennett, British Columbia where you can visit the the Bennett Station museum.
However, if a train ride isn't your cup of tea, they also offer luxury cruises through beautiful White Pass. These feature an entirely different view of the Scenic Railway of the World. Prices are as low as $129 for adults. for almost a 3 hour ride (no passport required, although some of the excursions do require a passport).
For more information, you can view the  White Pass & Yukon Route Railway website  or check out their downloadable PDF travel brochure for details on all their excursions.