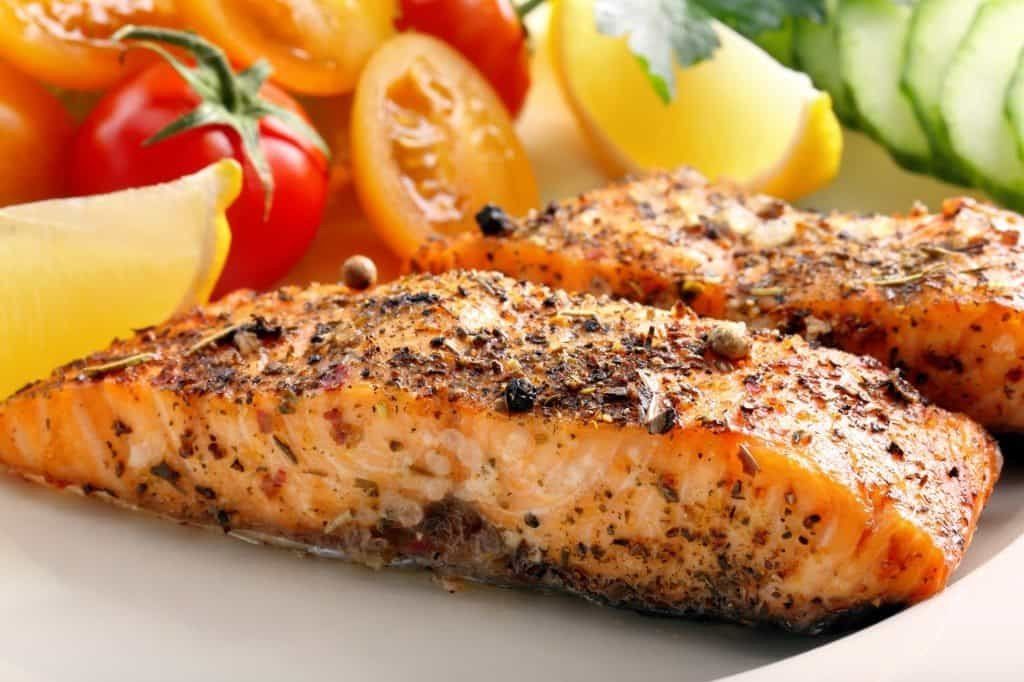 Enjoy This Simple Delicious Salmon Recipe
This is a simple delicious recipe that is nutrition and heart healthy. Salmon contains unsaturated fatty acids, which, when substituted for saturated fatty acids such as those in meat, may lower your cholesterol. Omega-3 fatty acids are a type of unsaturated fatty acid that may reduce inflammation throughout the body. Inflammation in the body can damage your blood vessels and lead to heart disease.
Omega-3 fatty acids can decrease triglycerides, lower blood pressure, reduce blood clotting, decrease stroke and heart failure risk, and reduce irregular heartbeats. Eating at least one to two servings a week of fish, particularly fish that's rich in omega-3 fatty acids, appears to reduce the risk of heart disease, particularly sudden cardiac death.
Make this delicious salmon marinade with a sweet potato and a veggie you love. Your heart  and mouth will be singing!
Ingredients
1/4 cup brown sugar
1/4 cup olive oil
1/4 cup soy sauce
2 teaspoons lemon pepper
1 teaspoon dried basil
1 teaspoon dried parsley
1/2 teaspoon garlic powder
4 (6 ounce) salmon fillets
Directions
Whisk together the brown sugar, olive oil, soy sauce, lemon pepper, basil, parsley, and garlic powder in a bowl, and pour into a sealable plastic bag.
Add the salmon fillets, coat with the marinade, squeeze out excess air, and seal the bag. Marinate in the refrigerator for at least 1 hour or longer if possible, turning occasionally.
Remove salmon from bag and put in baking dish sprayed with olive oil spray. Cover baking dish with a lid or aluminum foil. Put in oven at preheated 375 degrees.
Bake 35 to 45 minutes, until easily flaked with a fork.