Fun Crafts Inspire Our Girls
Women's History Month is the perfect opportunity for parents to teach their kids about amazing women from our past. Fun craft projects are a great way to turn a history lesson into cool family bonding time. Listed below are three women's history month activities inspired by amazing women who made history. With a little ingenuity and basic supplies, you can celebrate Women's History Month with flowers crowns, astronaut helmets and ice skating games.
3 DIY Crafts for Women's History Month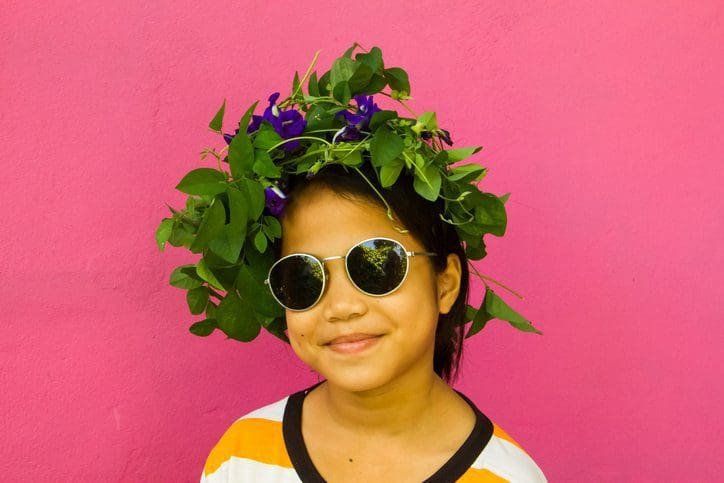 Frida Kahlo Inspired Flower Crowns
The Mexican painter, Frida Kahlo is well known for her self-portraits, her political activism, and her unique style—long, ruffled skirts, gold jewelry, and the iconic flower headdress. This March, in honor of Women's History Month, check out a child autobiography of Frida Kahlo from the library and make flower crowns together.
Get great instructions for making a simple flower headband. All you need is a headband, plastic flowers, a glue gun, a glue stick, and wire cutters. The result is a beautiful flower headdress that your kids will love.
Mae C. Jemison Inspired Astronaut Helmets
Mae C. Jemison is a great role model for kids who dream of flying into space. Born in Alabama in 1956, Jemison graduated from Stanford University with a degree in chemical engineering. After graduating from Cornell University's medical school, Jemison joined NASA in 1987. And in September 1992, Mae Jemison became the first African American woman to go in space.
This month tell your kids about Jemison's amazing achievements and help them create space gear of their own. A white jumpsuit could double for a space suit, but for the helmet, you'll need a few more tools. This astronaut papier-mâché helmet project from A Carried Affair Blog calls for a balloon, newspaper strips, wallpaper glue, a tray for the glue, a brush, white paint, scissors, and markers. By strategically gluing the newspaper strips on the balloon you and your kids can create a cool looking helmet. When it's all dry, all you'll need to do is draw the NASA logo on the side and your kids will be ready to go!
Michelle Kwan Inspired Mini Ice-skating Rink
Ice-skating is an intense sport that requires balance, flexibility, and endurance. And one of the most renowned American skaters is Michelle Kwan. Born in California, Kwan began skating at the age of five. By the time she was 13 years old, Kwan was ranked eighth in the World Championships. Over the course of her career Michelle Kwan has been a five-time world champion and a two-time Olympic champion.
For Women's History Month, watch some of Kwan's breathtaking performances on YouTube and create skating crafts with your kids. This project from Small World Land creates a mini ice skating rink from an Altoid tin. For this project, draw a mini Michelle Kwan on paper and cut it out. Attach the little figurine to a paper clip. After you put the figurine in the tin you can move it around with a magnet, making the ice skater dance. It's a cute little game your kids will love.