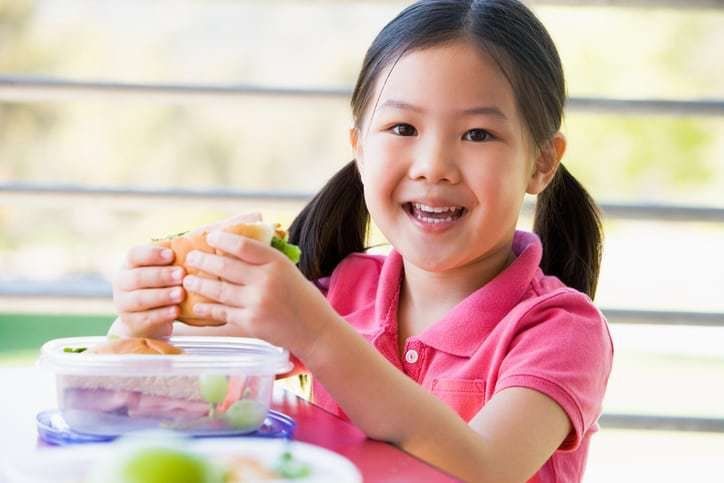 It's back to school time, which means it's time to start making all of those school lunches again. If you're tired of making the same things, or if your kids are asking for something new, these three back to school lunch ideas may be just what you need. These sandwich ideas for school lunches are an easy way to update your traditional school lunch recipes and try something new.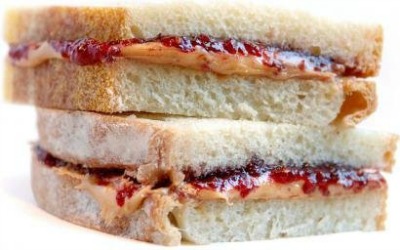 Updated Peanut Butter and Jelly Sandwich Recipe
If you're a parent you probably have a picky eater in your household. So, if your family is hesitant about trying new foods, consider updating one of their favorites, like peanut butter and jelly sandwiches. Just one additional ingredient can give the sandwich a new yummy twist. Interested? Check out the following ideas from the Kitchn.
Ingredients
Your favorite bread (sandwich bread, croissants, bagels, etc.)
Your favorite jam (strawberry, blueberry, blackberry, etc.)
Your favorite "butter" (creamy peanut butter, crunchy peanut butter, almond butter, etc.)
A unique ingredient that adds a crunch, salty, or unexpected contrast to the peanut butter and jelly. Try toasted coconut flakes, slices of brie cheese, crumbled bacon, or dried apple chips.
Directions
Make your sandwich as you normally do, just remember to add your third filling. Your family will love it!
Cream Cheese Sandwiches
Not a big fan of the peanut butter and jelly sandwich? No problem! Try a cream cheese based sandwich instead. Bon Appetit lists some delicious and easy school lunches for you to try.
Ingredients
Your favorite sandwich bread (whole wheat, pumpernickel, rye, or a seedy bread is suggested)
Cream cheese
A unique ingredient to contrast the cream cheese. If you're interested in a sweet sandwich try cream cheese and apricot jam. If you're looking for something lighter and refreshing, try cream cheese, cucumber slices, and fresh mint leaves.
Directions
Make your sandwich as you normally do, just remember to add your additional filling.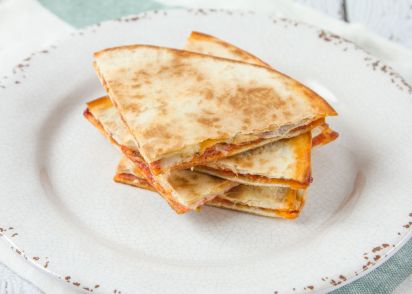 Quesadilla Pizza
Kids love pizza, so your kids are definitely going to love this recipe, which was adapted from this Genius Kitchen post. It takes a little longer to make than the other sandwiches, but there's good news! You can make this sandwich in advance and freeze them, which is super convenient.
Ingredients
2 8-inch Flour tortillas
3 tablespoons of spaghetti sauce or pizza sauce
1/4 cup of your favorite shredded cheese
slices of pepperoni (or vegan pepperoni)
1/4 cup of diced bell peppers
1 tablespoon of chopped basil 
Directions
Spray the bottom of a non-stick skillet with cooking spray and preheat.
When the pan is fairly hot place one flour tortilla in the pan.
Then, fairly quickly, spread on a few tablespoons of sauce.
Then add a layer of pepperoni, bell peppers, and basil.
Then top with shredded cheese.
Top it off with the second flour tortilla.
Let the bottom tortilla brown then flip it over. Spray more cooking spray, if needed.
After both sides are browned and the cheese has melted, take the quesadilla out to cool.
Once cooled, slice the quesadilla into four pieces and wrap snugly with plastic wrap or aluminum foil.
Bonus. Need more back to school lunch ideas? How about a sweet quesadilla made with bananas and dulce de leche, then topped with honey and berries? Or how about a BLT roll with homemade avocado dipping sauce? They're really yummy and guaranteed to brighten anyone's lunch break.