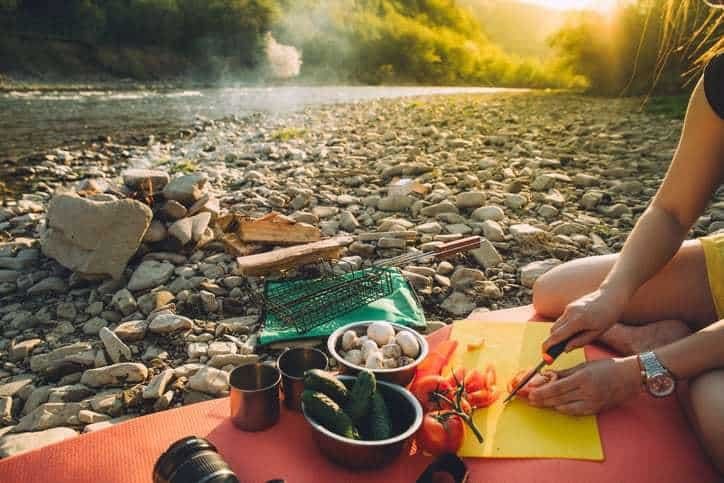 June is National Camping Month—it's time to explore the great outdoors! As you pack up your sleeping bag and tent for your next camping trip, you'll also need to pack some food and yummy camping recipes. S'mores and hotdogs are staples of campfire cooking, but why not get a little creative? We've got five outdoor cooking recipes that you're going to love!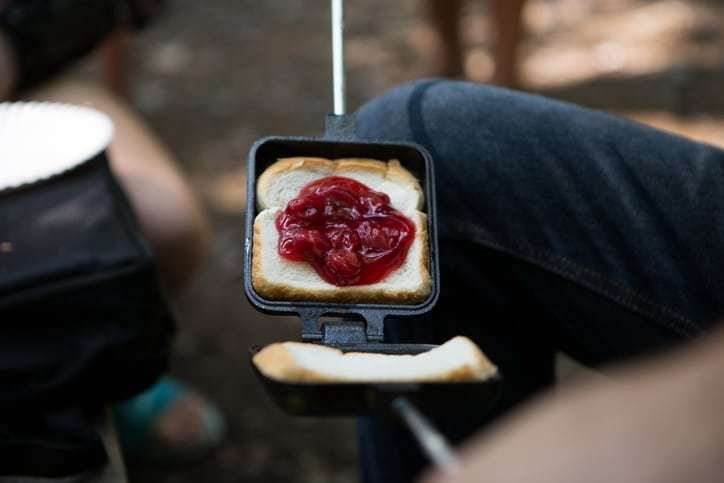 5 Easy Camping Meals
Camp ham omelet sandwich
Granola and fresh fruit are easy camping meals, but if you're a camping pro you'll probably want something more elaborate. This recipe from Chelsey Janes may be just what you need. With a sandwich iron press, a campfire, and some fresh ingredients you can create a hearty breakfast for the whole family. However, to make this recipe, you'll need scrambled eggs, bell peppers, onions, red bell peppers, shredded cheese, slices of ham, and crescent rolls.
Campfire pizza pocket
When lunchtime comes, get your kids involved in making the family meal. Pizzas make for easy campfire cooking. With a sandwich iron press and a few ingredients (pizza dough, cheese, pepperoni, and pizza sauce), your kids can easily make their own pizza pockets. Just make sure to monitor them and handle the press yourself. Find further instructions, at Twin Dragonfly Designs.
Chili campfire bake
People have been cooking over campfires for centuries, and one of the most common camping recipes is chili. This chili recipe from Six Sisters Stuff calls for just five ingredients that can easily be packed with your camping gear. All you need are elbow macaroni pasta, a can of chili, a bag of corn chips, cheddar cheese, and salt to taste.
Campfire baked apples
This summer skip the s'mores and go for healthier campfire desserts. If you're a big fan of apples, Laura Bashar's baked apples recipe is just what you need. All you need are apples, cranberries, raisins, walnuts, cinnamon, nutmeg, butter, and lemon juice. For more information, visit the Family Spice website.
Camping pies
Looking for easy campfire desserts that call for fewer ingredients? How about a campfire pie? This recipe from Andrea Meyers calls for three ingredients: bread slices, a cinnamon/sugar mixture, and fruit preserves or canned pie filling. Now, that's easy outdoor cooking! To make the pies simply coat your trusty sandwich iron press with cooking spray. Place a sandwich of bread and preserves in the press, and cook over a fire. The website Andrea's Recipes offers more details.