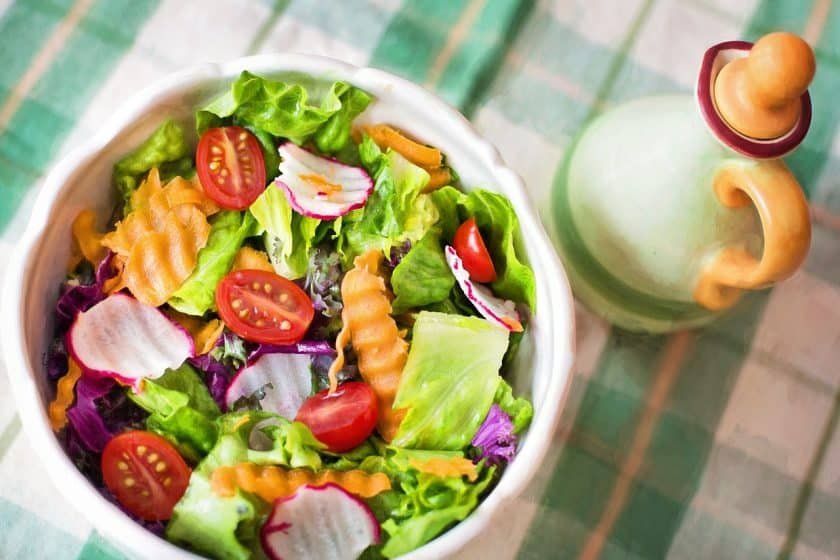 This is a light, beautiful salad that will get rave reviews when you serve it to friends and family. Dress up grilled lettuce with shaved cheese and creamy dressing. There are many great health benefits of Romaine lettuce including an excellent source of vitamin A and C, beta-carotene, fiber, folic acid, and potassium. All of these make Romaine lettuce very heart-healthy.  Almonds contain lots of healthy fats, fiber, protein, magnesium and vitamin E. The health benefits of almonds include lower blood sugar levels, reduced blood pressure and lower cholesterol levels. They can also reduce hunger and promote weight loss.
INGREDIENTS
1/4 c. slivered almonds
1 tbsp. fresh lemon juice
1 1/2 tsp. Dijon mustard
1 tsp. anchovy paste
1/2 small clove garlic, pressed
1/4 c. plus 1 tablespoon olive oil, divided
Kosher salt
Freshly ground black pepper
6 heads gem lettuce or 3 romaine hearts, halved lengthwise
Shaved Parmesan cheese, for serving
DIRECTIONS
Place almonds and 1/4 cup water in a blender. Process until smooth, about 1 minute. Add lemon juice, mustard, anchovy paste, and garlic. Process until combined, about 1 minute.
With the blender running, slowly pour 1/4 cup oil through the feed tube until combined. Season with salt and pepper. (Thin with an additional tablespoon water, if desired.)
Heat grill to medium-high. Brush cut sides of lettuce with remaining tablespoon oil. Grill cut sides down, until charred, 1 to 2 minutes; transfer to a platter.
Drizzle dressing over lettuce. Top with Parmesan. Serve immediately. We would like to thank Country Living for this easy and beautiful recipe.