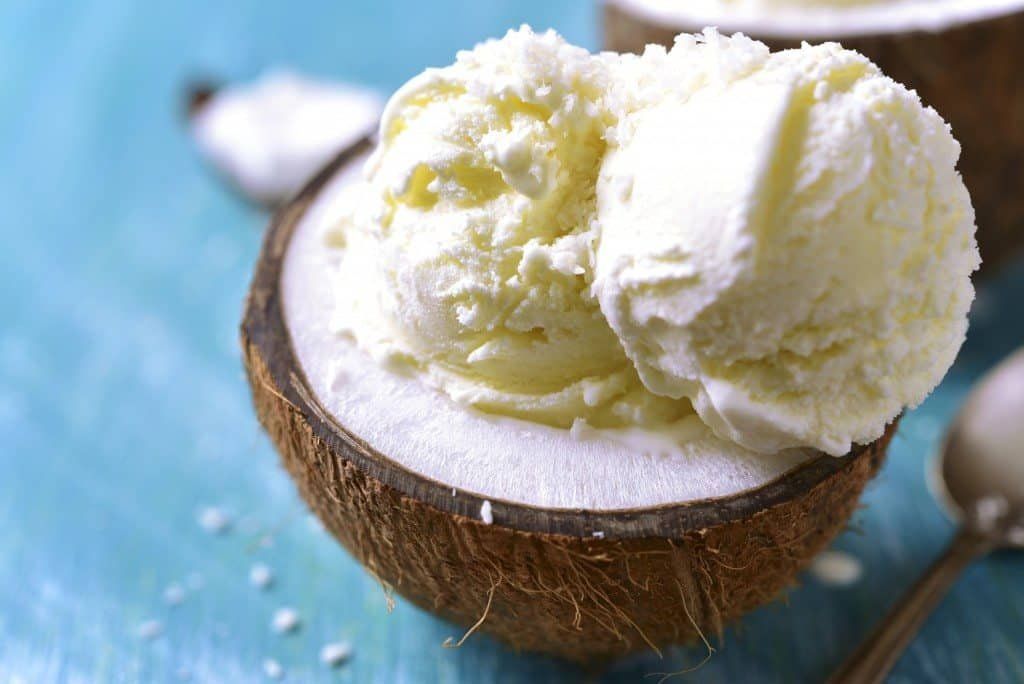 During this summer heat try some refreshing delicious coconut ice cream. Coconut milk is considered a "miracle liquid" because it builds up the body's immune system and prevents disease. Coconut milk can help you lower your cholesterol, improve your blood pressure, and prevent heart attacks or a stroke.
This summer, enjoy this simple and scrumptious coconut ice cream.
Creamy Coconut Ice Cream
Ingredients
1 cup milk
1 (14-ounce) can cream of coconut
1 1/2 cups heavy cream
1 1/2 cups sweetened flaked coconut
Directions
Combine the milk and cream of coconut in the container of a food processor or blender, and mix thoroughly. Stir in cream and flaked coconut.
Pour into the container of an ice cream maker, and freeze according to the manufacturer's instructions.
Bonus: Serving Options
Making the coconut ice cream is just the beginning. Get creative this summer and add fun toppings to your homemade ice cream. For toppings, you can try chocolate chips, berries, crushed pineapple, almonds, or toasted coconut flakes. You can also buy ice cream sauces (such as fudge or caramel) or you can make your own. Check out the four yummy ice cream sauce recipes listed below.
Lime sauce. Lime tastes delicious with coconut, and this sauce will make your ice cream taste like a light key lime pie. To make the sauce you'll need cornstarch, sugar, key limes, and water. You can find the recipe here.
Raspberry mango sauce. This ice cream sauce will give your ice cream a more tropical flavor. It is made with fresh mango, fresh raspberries, ginger, and water. To make your own, check out this recipe from Harper's Bazaar.
Peanut butter sauce. This yummy treat will taste delicious with chocolate chips, your favorite variety of nuts, and, of course, coconut ice cream. You'll need sweetened condensed milk, creamy peanut butter, water, and vanilla extract to make this sauce.
Coffee sauce. This topping has a very concentrated flavor. You won't need a lot of it on your ice cream to get that distinct coffee taste. To make this sauce all you need are two ingredients: strong coffee and sugar. You can find the directions here.