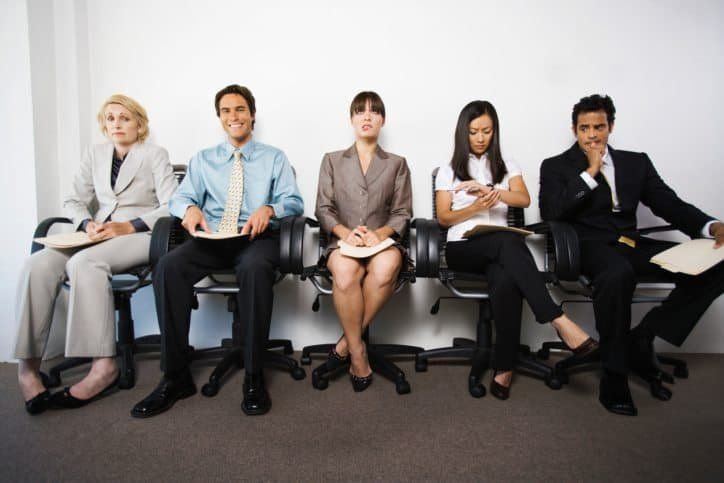 A first impression is a lasting impression and unfortunately studies show that we don't have much time to make a good one.
In 2006, Princeton researchers conducted a study where participants were shown pictures of random people and were supposed to make judgments about them within a limited time frame. They found that people were able to determine likeability, trustworthiness, and competence within one-tenth of a second (or 100 milliseconds). This means that we have less than a second to mindfully present ourselves to job interviewers and new clients.
Here are some tips on how to make the best of those 100 milliseconds and beyond:
Be early, not on time. It's always better to be early than late. You never know what delays you may encounter like traffic or wrong directions.  If you have an interview for 10am, try to be there by 9:45am. Your early arrival won't go unnoticed.
Appearance does matter. Appropriate attire is important for meetings and interviews so remember to dress professionally. Know which colors best suit you. Be cautious of your hair and makeup too.
Body language. To make the best first impression be mindful of your posture, make eye contact and don't forget to smile. A smile goes a long way.
Beyond the Milliseconds:
Prep in advance. Before any interview it's important to do your homework, not only on the company or business, but on the people as well. Show your interest and knowledge by asking questions and making comments based on what you've found.
Attentive listening. Be a good listener and stay focused. Show them that you have been listening by asking questions. Also, try using a memory trick to remember their names. You'll make a good impression if you can address them personally in the meeting.
Watch your language. When it is your time to speak it's important to speak well. Remember to speak clearly and not to mumble. And try to refrain from saying "um" too much.
Seal the deal. There's no better way to seal the deal than with a handshake. Make sure that your that palms are dry and a that you have a firm grip.