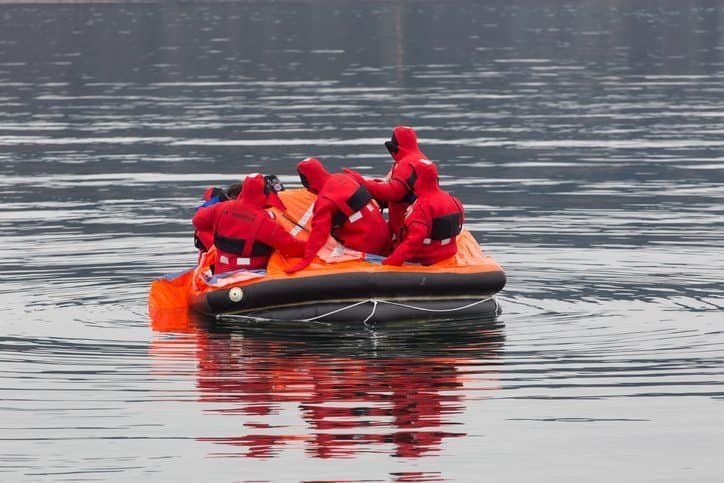 Rescuers pulled a man and his two daughters to safety moments before they went over a waterfall in the Merrimack River, NH. Martin Goulet and his daughters, ages 7 and 9, were clinging to buoys connected by cables across the river after falling from their three-seat jet ski which had already gone over the falls. A witness to the scene called 911 and firefighters quickly responded. A fire truck attempted to lower cables from the bridge over the Dam to hook onto their life vests, but two firefighters in a boat reached them first.
"I just remember the one little girl furthest from me saying she couldn't hold on much longer and dad saying, 'Get the girls! Get the girls!'" said firefighter Josh Guay.
The firefighters stated that Martin Goulet was in and out of consciousness, bobbing below the surface of the water and they had difficulty pulling him in from beneath the cables. Once in the boat, the father looked around frantically for his daughters, collapsing once he saw they were safe.
The trio was taken to a local hospital and treated for hypothermia and contusions. The firefighters themselves were very happy with the positive outcome and reminded the public that the storm-swollen rivers weren't safe for anyone, not even rescuers.
"We're talking within seconds of (them) letting go and there's nothing between them and the falls," Manchester Fire Department District Chief Al Poulin said. "I've been on 29 years and this is one of the greatest rescues I've seen in a long time."
We here at the Mindful Living Network would like to thank the brave firefighters for putting their lives on the line to rescue others! Your selflessness is inspirational to us all!
You can see the video dramatic rescue below.

ABC Breaking News | Latest News Videos