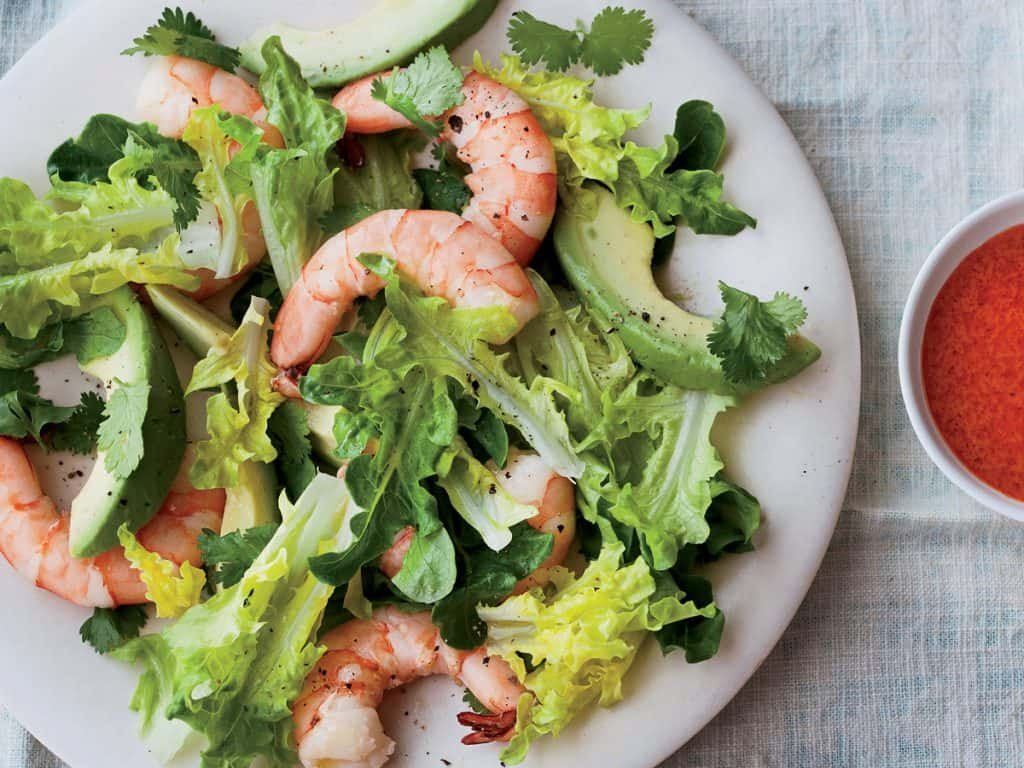 This wonderful, healthy shrimp salad is quick and easy to make. The below recipe will serve 12 – 15 people.
 Here is what you will need to make this healthy shrimp salad:
1 lb. shrimp or mock crab
2 c. English peas, frozen and cooked or canned (may use 4 c.)
1 c. Sour cream
1/2 c. mayonnaise
1 tsp. lemon juice
1/2 tsp. salt
1 tsp. dill weed
4 boiled eggs, grated
1 c. celery
1/4 c. pickle relish
1/4 c. chopped onions
Directions:
Combine all ingredients in a salad bowl; cover and refrigerate  the shrimp salad overnight
This healthy shrimp recipe written by Becky Bowen and compliments of a cookbook by the Cuthbert United Methodist Church.