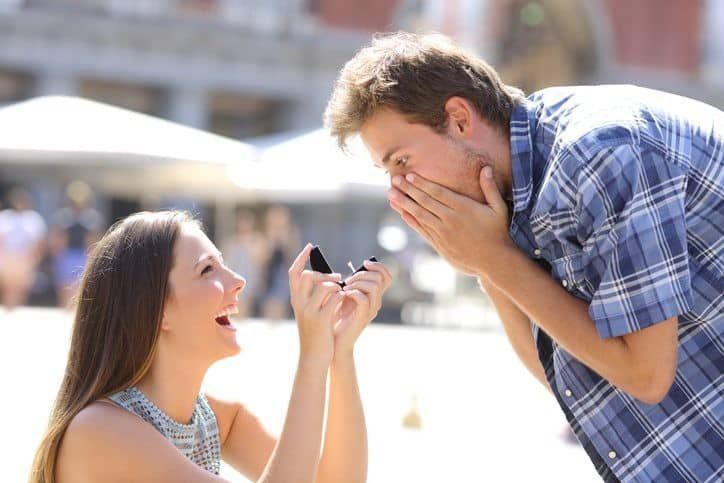 You're now engaged and have a bit of sparkly on your left hand, but what about your partner? And what if you're a woman who plans on doing the proposing? Here's a thought: buy an engagement ring for your male partner! Man-gagement rings are a growing trend and jewelers have begun taking this trend seriously. According to Daniel Gordon of Samuel Gordon Jewelers, "The male engagement ring trend in the U.S. is really starting to get a lot of media attention and popularity." This fourth-generation jeweler says engagement rings are their specialty with more and more being sold for men.
This trend isn't completely "new" for Westerners. During World War II, engaged men heading off to war would wear or carry a ring with them as a symbol of the expected nuptials when they returned home. The history of man-gagement rings goes back further in other cultures. In Malaysian, Brazilian, and Argentinan culture, engagement rings for men are common. Newly engaged couples exchange rings is a symbol of their intent.
Is this trend for you? You and your partner can decide to use the engagement ring as the band presented at the wedding ceremony or you can purchase another complimentary wedding band. And if you are a woman planning on proposing, go for it! Follow your heart and take the plunge!