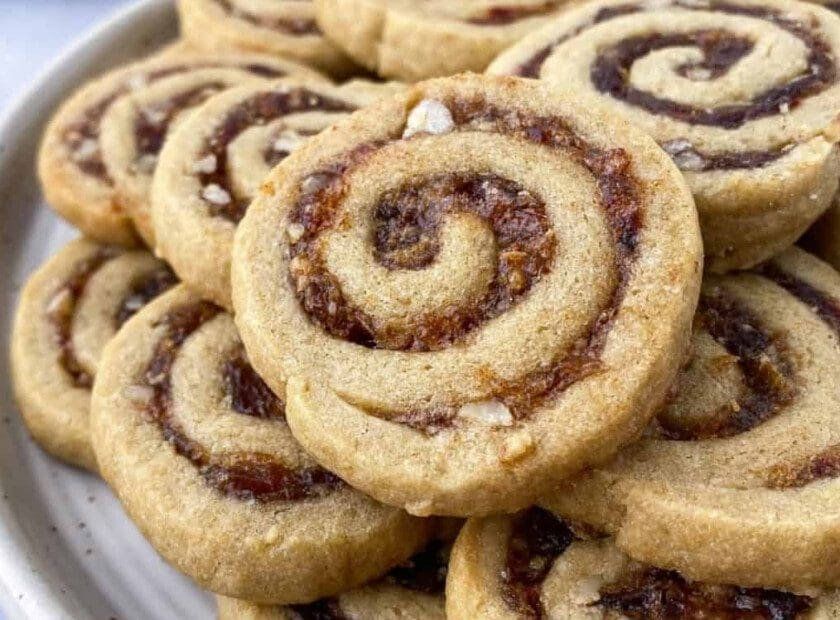 Who doesn't love a freshly baked treat? This weekend, in honor of National Pecan Month, treat yourself and the rest of your family to some delicious cinnamon pecan pinwheels. These treats are chock-full of pecans which give your body the fiber, protein, zinc, and magnesium that it needs. Plus, they are melt-in-your-mouth good.
If you're ready to make these sweet treats, check out the recipe listed below.
Cinnamon Pecan Rolls
Ingredients
Dough
1/2 cup of whole milk
1/2 cup of granulated sugar
1 teaspoon of salt
1/2 cup of unsalted butter, softened
2 tablespoons of active dry yeast
1/2 cup of warm water
2 large eggs, lightly beaten
4 to 5 cups of unbleached all-purpose flour
Filling
1/2 cup of unsalted butter, melted
1 cup of brown sugar
1 tablespoon of cinnamon
2 cups of chopped pecans
Icing
4 tablespoons of unsalted butter, softened
1 cup of powdered sugar, sifted
1 1/2 tablespoons of fresh lemon juice
Directions
In a small saucepan, scald the milk. Then pour the hot milk over the granulated sugar, salt, and 1/2 cup of butter. Cool to lukewarm.
In a bowl, dissolve yeast in warm water. Let it sit for five minutes until yeast is bubbly. Add the milk mixture to yeast and stir to mix. With a whisk, beat in the eggs. Add the flour 1 cup at a time, mixing until smooth—be sure to add enough flour to make a soft dough.
Knead the dough, adding small amounts of flour as necessary until the dough is smooth and elastic but not sticky.
Place dough in a greased bowl, cover, and let rise until doubled, about 45 minutes.
Punch down.
Preheat your oven to 350 degrees and line two baking sheets with parchment paper.
Roll dough into a rectangle about 15×22 inches. In a small bowl, mix together the melted butter and brown sugar. Using a spatula, spread this over the dough up to 1/2 inch from the edges.
Sprinkle cinnamon evenly over the sugar and butter. Top with a layer of nuts. Roll dough up lengthwise to make a log and pinch the edge to seal.
Slice dough evenly into 12 pieces. Place each piece cut side down on baking sheets one inch apart and let rise, covered with parchment or plastic for 15 minutes.
Bake rolls until lightly browned on top (about 30 minutes). Remove from oven.
To prepare the icing, beat 4 tablespoons of butter with powdered sugar and lemon juice until fluffy. Using a spatula, smear the icing on top of the warm rolls.
(Recipe by Courtly from Genius Kitchen)
Bonus. Not a big fan of sweets? No problem! You can include more pecans in your diet without making a dessert. Try honey pecan chicken made with chicken breasts or soy chicken strips for vegetarians. For more fun pecan recipes, read these Mindful pecan recipes.