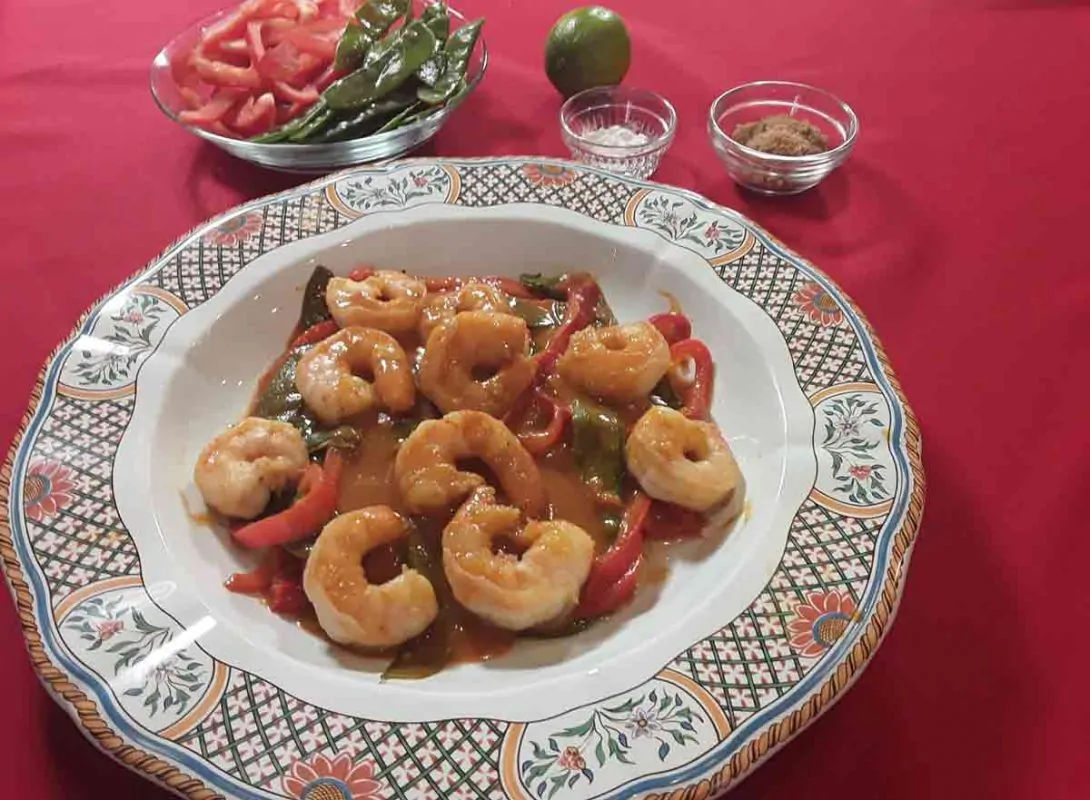 Looking for a quick and easy to make dish that's sure to impress? On Valentines Day, or any other day of the year, this red curry thai shrimp dish is sure to please!
What is exactly is curry? As it turns out, it depends on where it's coming from and how it's used:
Curry pastes tend to be comprised of fresh ingredients ground together to make a thick purée.
Curry powders is a combination of dried spices blended together.
A curry roux cube, often found in Japanese cooking, is similar to bouillon.
Leaves of curry are green and glossy with tons of bright, addictive, aromatic flavor.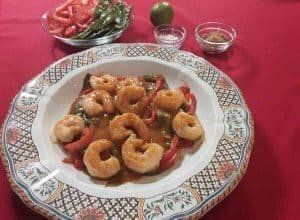 The main spices found in most curry powders of the Indian subcontinent are coriander, cumin, and turmeric. Curries may be either 'dry' or 'wet'. A wide range of spices may be included, depending on the geographic region.
If you think anything with curry is too hot for you to try, we invite you to try the recipe below and prove yourself wrong.
Red Curry Thai Shrimp Recipe
Ingredients:
2 tsp vegetable oil
1 heaping tsp cornstarch
2 tsp red curry paste
3/4 cup coconut milk
1 tbsp fish sauce
2 tbsp brown sugar
1/8 cup, or 2 Tbsp low sodium chicken broth
1 red bell pepper sliced thin
2 cups snap peas ends trimmed
8 oz large shrimp peeled, cleaned, and tails removed
1/4 cup loosely packed fresh Thai basil or plain basil
2 tsp lime juice
salt
Directions
In a large non-stick skillet, heat oil over medium-high heat until shimmering
Add the curry paste and sauté until fragrant, about 30 seconds
Add coconut milk, fish sauce, and brown sugar and mix to combine
Whisk the chicken broth and cornstarch together in a small bowl, then whisk into the skillet
Add the pepper and peas and cook until tender, 5 to 8 minutes

Add more curry paste at this time if needed

Stir in shrimp and cook 3 to 5 minutes until fully cooked, flipping once
Remove from heat
Add basil and lime juice and serve over rice
Recipe Notes
* This recipe is easily adapted to chicken or fish. For example, if using chicken, you can simmer the chicken in the sauce before adding the peppers and peas. Cook the chicken until golden on all sides.
** To take this recipe up a notch, try sauteing shrimp separately, resulting in a nice golden brown flavor as well as a fancier look. Set shrimp aside so they are room temperature before cooking. Prepare them beforehand by adding salt, pepper, and other spices that go well with Thai cooking.
You can view our other Cooking For Love recipes here, or check out some other thai food recipes.