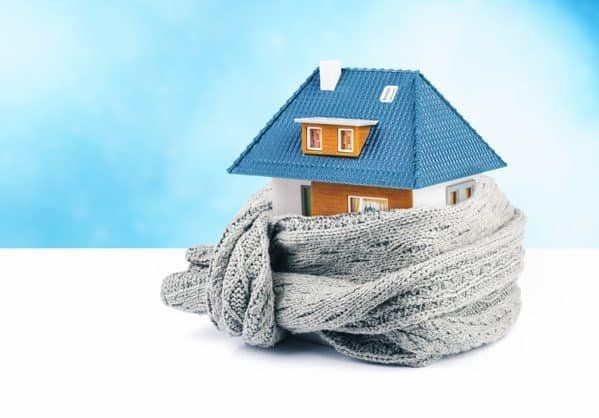 Energy efficient homes can be a lifesaver, especially in the colder weather. Updating your home only takes a few small steps but it makes all the difference in terms of comfort and your wallet. This season, stay warm while saving energy this winter
Listed below are a few tips on how to stay warm while saving energy this winter.
Install New Windows and Doors
Installing storm doors, windows, and frames can insulate your home and save energy. If storm doors or windows are out of reach at the moment keep heat inside with door draft snakes. You can buy a draft-dodger or make one by recycling a men's tie. When a room or particular area in your home is not being used close the vents and the door to maximize the heat in other occupied spaces.
Turn on the Ceiling Fan
A surprising way to keep your home warm is by cutting on the ceiling fan. Flip the switch on the fan so it will turn clockwise. On a low speed, it will push the warm air that rises to the ceiling down to the rest of the room. A humidifier not only improves the quality of the air in your home, it can also heat up rooms in your home.
Pull Open the Drape
When it is a beautiful, clear day opening your drapes and curtains. Letting the sunshine in can help heat your home. You can also utilize the heat from your kitchen when cooking. Simply turn down the thermostat a bit and let the oven do the work.
Warm Up Your Limbs
Looking for other simple ways to keep you warm and save you money? Heat exits your body through your head and your feet. Wearing socks and a cap indoors can keep you toasty on cold days. Thick blankets and hot-water bottles can "pre-heat" your bed so you can lower the thermostat before going to sleep. Last but not least, don't forget warm drinks like hot cocoa or apple cider. It's good for the body and the soul.
Turn on the Heater
Not the central air. Control a room temperature using a small electric heater. Keep the door shut when you are in the room and turn the heater off when you exit. You'll be surprised how long the room stays warm and how much you can save on your gas and electric bill.