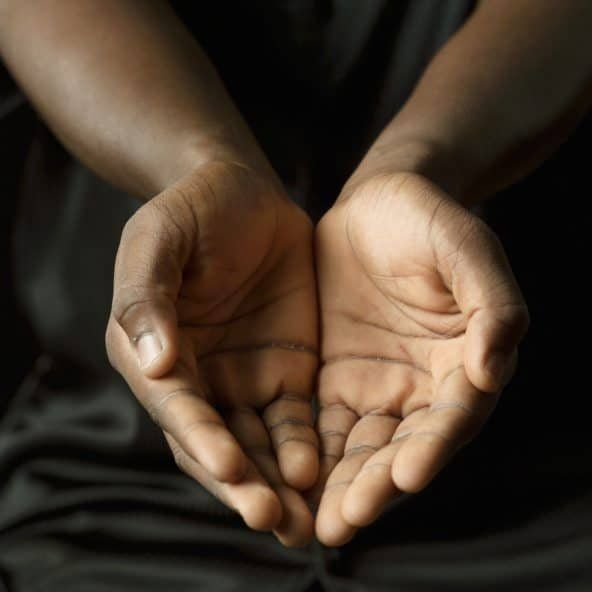 "Helper's high" is the term used to describe the euphoric feeling we experience when we give to others. As we shift from focusing on our own troubled busy lives, we turn from the shadows of daily life and open our hearts to the magnificent light and love possible this month. Learn more about the science of giving.
The Science of Giving
Research tells us that people that give enjoy a longer life than those who are self-centered. A study of older adults showed those who gave help over 5 years were half as likely to have died.
These "helper's high" feelings may lower the production of stress hormones which improves your cardiovascular health and strengthens your immune system.
Dr. Stephen Post's research shows that giving of ourselves increases life satisfaction, self-realization, and good fortune. Altruism significantly improves physical and mental health and happiness, decreases depression and mortality is delayed.
The Soul of Giving
Our hearts are like an empty cup that is made to be filled with love. When your heart is filled with love and compassion it is a law of nature that your love and compassion overflows into the world to others. This is the season for the love in your heart to overflow more than ever. So many desperate people need your gifts this year. There is no greater feeling than giving to another and experiencing your gift of love seeping into another person's heart.
All of our great spiritual teachers and all great spiritual texts tell us the paths to heaven, love and peace call us to give our love and resources to others. Giving transforms your soul and affects your entire life. You will mentally, physically and spiritually be different in this world when you give to others.
4 Simple, Mindful Living® Tips
Time. Volunteer with an organization you love. You will feel good, get healthier, make new friends and transform other people's lives. Have your children be involved in choosing where you will volunteer so they will own the experience, learn about life and appreciate their own life more. Begin volunteer groups at work or in your community.
Money. Create a giving budget. It is an important lesson for your children to learn to give to others by your example. Not just dropping $5 into the Salvation Army bucket, but choosing a charity and the entire family take the money to the organization and allow them firsthand experience with giving.
Compliments. Words are very powerful. Especially during this holy season look into other's eyes and give them a compliment. "Thank you for opening this door, what a lovely coat, you are a very good person," are a few compliments. There is a man who stands on a street corner in Washington DC known as "The Compliment Man," who is very beloved. As the people rush by in a flurry, he gently smiles and gives every person passing a compliment and it is priceless to experience the love he inspires in others.
Kindness. The essence of this holiday season is kindness. Don't allow long lines, massive traffic, tight money, and exhausting travel to distract you from the reason for this season. We are to be kind to each other. Open a door for someone, say thank you, help someone who drops something or help someone with directions. Teaching you children this virtue is an investment in their moral character for a lifetime.