Today over a billion of people are getting ready for the Chinese New Year, also known as the Spring Festival, which begins tomorrow on January 28th. This year get in on the fun and usher in the year of the rooster.
Chinese Zodiac
The Chinese New Year celebration can last up to 15 days, in which time people share meals with their families, honor deceased relatives, and exchange gifts. The Chinese New Year is based on the lunar calendar, which has a 12-year cycle associated with 12 Chinese zodiac animals. The order of the animal cycle goes as follows: rat, ox, tiger, rabbit, dragon, snake, horse, sheep, monkey, rooster, dog, and pig. So, the rooster is the 10th animal in the zodiac cycle.
Year of the Rooster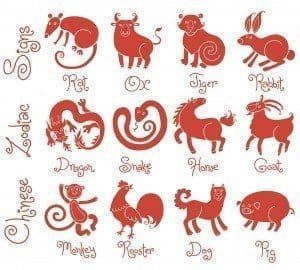 Roosters, also known as cocks, are unique symbols in Chinese culture and common artistic subjects in Chinese art. Since they were often used as morning wake-up calls, these birds are closely associated with the sun. Roosters are considered a symbol of masculinity and strength, so they are also used for protection. Some households would hang pictures of red roosters in their homes as protection against fire. White roosters were used to protect homes and tombs against evil spirits and demons.
The years of the rooster include 1933, 1945, 1957, 1969, 1981, 1993, 2005, and, of course, 2017. People born in the year of the rooster are thought to be very observant, hardworking, and resourceful, but they can also be vain and boastful. Some of the famous people born in the year of the rooster include Quincy Jones, Bette Midler, Spike Lee, James Frey, Anna Kournikova, and Ariana Grande.
Celebrating the Chinese New Year
Do you want to participate in the Chinese New Year? Depending on where you live there could be celebrations scheduled in your own backyard. Listed below are just two examples.
New York. Will you be around Manhattan's Chinatown on February 5th? If so, attend the 18th Annual New York City Lunar New Year Parade & Festival. While you watch the parade and enjoy the performances you can eat tasty food and buy fun mementos from the vendors.
San Francisco. Are you going to be on the other coast? Try the Southwest Airlines Chinese New Year Parade in San Francisco. On February 11th, there will be parade floats, costumes, firecrackers, and the 268-foot long Golden Dragon. You can learn more here.