Millions of people have made New Year's resolutions this year and some of the most common ones are about physical health. In fact, losing weight and staying fit and healthy are two of the top five common resolutions. While making these resolutions are great, keeping them can be difficult—25 percent of people give up on their resolutions within the first week. Fortunately, if you make specific and simple exercise resolutions you'll be more likely to achieve your goals. Are you ready to make some changes to your physical health?
Check out the simple New Year's exercise resolutions listed below.
Make TV time exercise time. If you know you aren't going to give up your TV time to exercise, turn your TV breaks into your exercise time. In this new year, vow to do your "couch potato" exercises for at least one hour per day. You can do yoga while you watch some of your favorite shows. You can also lift weights or do floor exercises, such as jump squats, lunges, and crunches.
Take up an active hobby. If trying something new and getting fit were two of your New Year's resolutions, accomplish both by starting a new, active hobby. You can try biking, gardening, geocaching, or recreational sports. You can also take classes, such as dancing, tennis, or martial arts. To reap the health benefits, be sure to work on your hobby at least twice a week.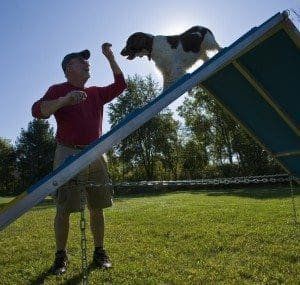 Exercise with your pets. Having a dog can keep you healthy. The daily walks are good for both you and your pet, but you don't have to stop there. For your New Year's resolution vow to exercise with your pet more. Does your dog love the water? Consider swimming with your beloved pet this summer. You can also go hiking with your dogs or sign your dog up for agility training—it's a great source of exercise for the both of you. Consider planning a special exercise activity with your pet at least once a week, but be sure to talk to your vet first.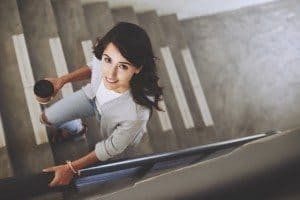 Take the stairs and park in the back. This year vow to not take the easy way out. Whether you're at work or the mall, always take the stairs. And whenever you park your car (such as when you go to a grocery store or restaurant), don't bother scouring the parking lot for a space up front. Park the farthest away you can and walk. Skipping the close parking spaces, as well as the elevator and escalator, for the entire year is better for your physical health and it can encourage you to take more walking breaks.