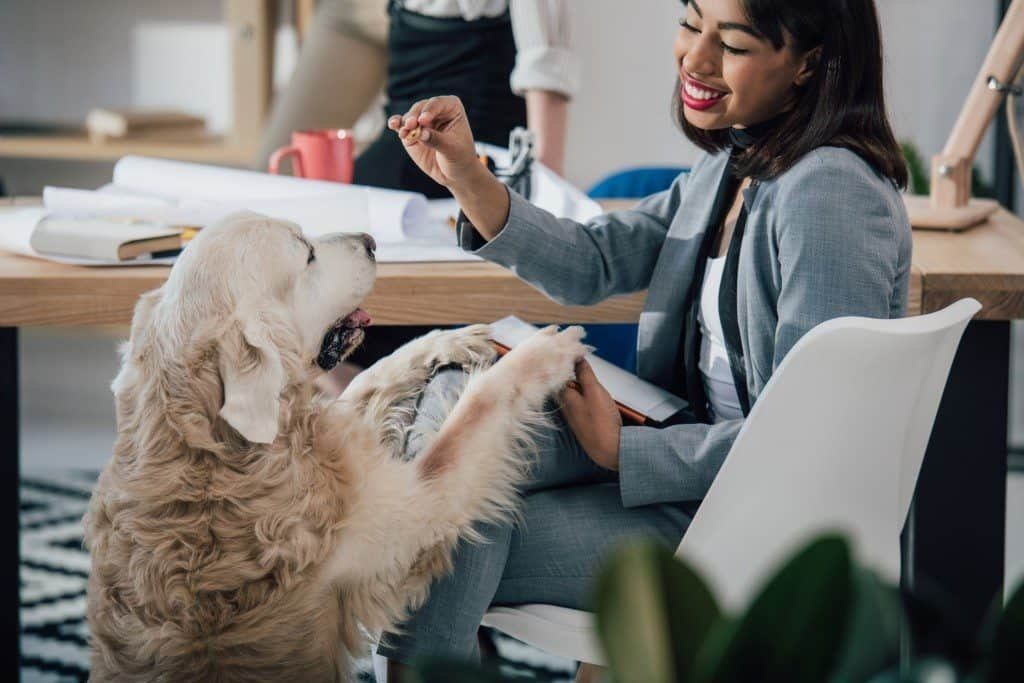 Pet care can be a challenge when you have to work from home. So it's no surprise that even major companies are adopting pet-friendly policies to attract and keep top-rated employees.
While many people resort to doggy daycare or dog walkers, most people would prefer having their pets with them at work. According to one survey, 41 percent of pet owners say that a pet-friendly workplace is important to them (especially for millennials and baby boomers).
6 major companies that have made four-legged pets a major part of their company
Amazon. Dogs are a welcomed addition to Amazon's offices. The company's headquarters in Seattle treats the office pets with dog biscuits and special doggy drinking fountains. There's also a lovely outdoor dog park nearby. Check out these adorable pictures of the Amazon dogs.
Ben & Jerry's. Known for their ice cream, Ben & Jerry's has always had progressive ideals. For instance, their headquarters in Vermont welcomes office pets—in fact, they sweetly call their office pups "K-9 to 5'ers." You can check out their company profiles at the Ben & Jerry's website.
Build-A-Bear. The famed teddy bear company truly makes accommodations for their employees and their employee's pets. Their World "Bearquarters" is located in Missouri and four-legged friends are invited into the office all the time. In fact, the company even offers doggy day spas, too.
Clif Bar. At Clif Bar & Company, the trendy organic foods and drinks corporation, dogs are always welcome. On any given day, 10 to 15 dogs can be found in their California office. Clif employees say that having dogs around is a great icebreaker for getting to know your coworkers.
Etsy. This Brooklyn-based company helps creative people sell their wares online. Their company culture offers many benefits, including a breathing room for (meditation and yoga), sabbaticals, and dog-friendly spaces. In fact, with the video below you can see that the dogs are a great inspiration for the Etsy employees.
Mars, Incorporated. The company that brought us M&M's and Snickers bars has a pretty pet-friendly environment, which probably comes as no surprise since they're also known for their pet care products (such as Iams). Mars has pet-friendly offices across the world. The Brazil office has a designated "Pet Spot" and Mars Taiwan has offered dog obedience training for employees and their pups. Mars Russia and Mars Japan have dedicated cat rooms as well.
Bonus. Want to learn how you can bring Take Your Pet to Work Day to your office? Check out this Mindful article.