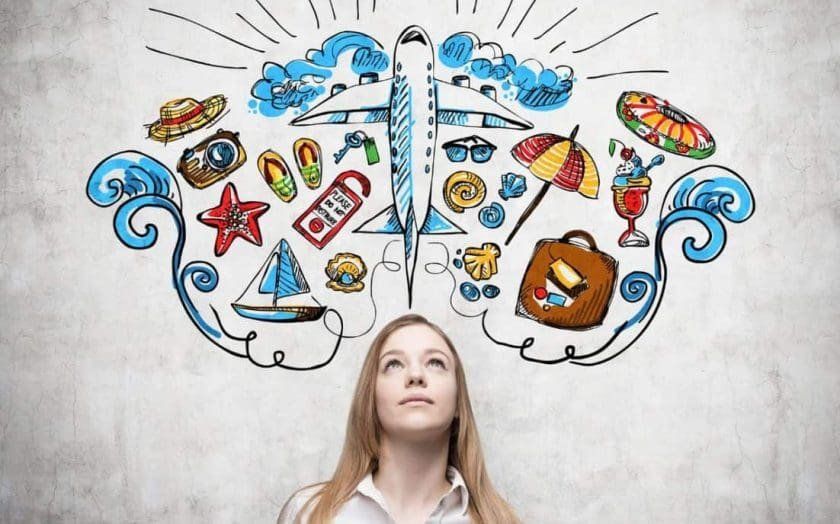 Is traveling on your bucket list? For many it is. And when you are itching to hit the road and travel to destinations unknown, but you don't have enough money for even a bus ticket, it can be particularly frustrating. Finding an alternative solution is an absolute must. You can satisfy your wanderlust and save major bucks with just a few tips.
Bangkok, London, Paris, Dubai and New York City are the top travel destinations. Getting to these locations can cost some serious money and if your adventure fund jar is in need of cash it may not be possible for you to travel for a while. So when you have the travel bug but you can't afford to go anywhere, try using these tips. Hopefully, they can tide you over until your next voyage.
Satisfy Your Wanderlust
Listed below are a few tips on how to satisfy your wanderlust and save major bucks on your next trip.
Plan a Local Adventure
Just because you can't travel to your ideal destination doesn't mean you shouldn't travel at all. Discover new experiences in your own backyard. Check out your local newspaper or news website and see if there are any new events or places to visit around town. You may be surprised by the fun you can have in your own community.
Study Up
If you're idle with your travel dreams it can make you feel restless. Making concrete plans even if you can't afford to go now may just be the cure for your travel bug. Which landmarks, museums, or festivals will you visit? How will you travel around the city? You can make these decisions by buying travel guides and studying maps. You may be surprised by how much better you'll feel.
Read Travel Blogs
If you can't afford to travel consider living vicariously through other vacationers. Search the web for travel bloggers and read their work. Consider taking notes on the things they enjoyed. When you finally do decide to make the trip you'll have a list of places to visit, such as hidden away lunch spots and must-see landmarks.
Dive into Literature
Sometimes photos aren't enough. A well-written book can make you feel as if you're actually there. Research some of the most famous authors from your future travel destination and check out some of their books from your local library.
Soak up a Little Culture
After you're done reading a ton of books, start researching current music and movies in the area you wish to visit. Download music from iTunes or buy movies from the country at Amazon. Immersing yourself in the culture through media can help quell your desire to travel.
Eat Your Travel Blues Away
If you want to travel to a different country, consider making meals from recipes of the culture. Visiting you local farmer's market and get fresh, new ingredients. You'll have a lot of fun and you'll get to travel through your taste buds. You may even find a new favorite recipe. If you aren't much of a cook research great local restaurants that specialize in the cuisine.