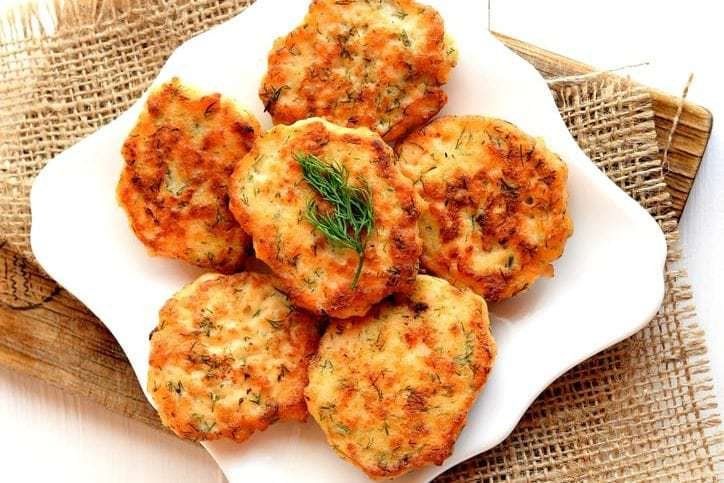 Soul food isn't limited to fried chicken and cornbread—there's a lot of variety out there. For instance, my grandmother, who is an amazing cook, makes one classic soul food recipe for breakfast: salmon patties (or salmon cakes). It's delicious, southern goodness. In honor of Soul Food Month, here's a recipe for homemade salmon patties that you can enjoy at any time of day.
Salmon Health Benefits
Salmon is a healthy fish that's great for your diet. It has omega-3 fatty acids that reduce inflammation and lower your cholesterol. The omega-3 fatty acids can also decrease your risk of dangerous health conditions, including stroke and heart failure. It's also great for maintaining mental health.
Ready to get started cooking? Listed below is a recipe for salmon patties (or salmon cakes) from Lisa, the Creole Contessa.
Creole Salmon Patties
(Recipe adapted from Creole Contessa)
Ingredients
1 1/4 pounds of fresh salmon, coarsely chopped
1/4 cup of mayonnaise
1/4 cup of panko bread crumbs
1/4 cup of red onion, minced
1 stalk of celery, minced
1 jalapeno, minced
2 teaspoons of brown mustard
1 teaspoon of black pepper
1 teaspoon of creole seasoning
1 teaspoon of garlic powder
1 teaspoon of onion powder
extra virgin olive oil
Directions
In a large bowl, add the minced vegetables, all the spices, mayonnaise, and mustard. Mix well.
Fold in the salmon and panko bread crumbs.
Form into small patties and set aside.
Heat about 4 tablespoons of olive oil in a skillet over medium heat. Add patties and cook for about four to five minutes per side until nice and golden brown.
Remove the patties from the skillet and drain the patties on paper napkin over a cooling rack.
Serving Options
Serve your salmon patties with cheesy grits, scrambled eggs, and fresh fruit. It's delicious and it will keep you full until lunchtime.
Don't want to have your salmon patties for breakfast? No problem. Serve them over a salad and you've got a quick and yummy lunch. Or you can serve your salmon patty on top of toasted bread and a layer of Mayo-free avocado egg salad.
For dinner options, consider serving your salmon patties as a sandwich. All you need are small, toasted buns and you've got salmon patty sliders. Serve the sliders with homemade sweet potato fries for a full meal.