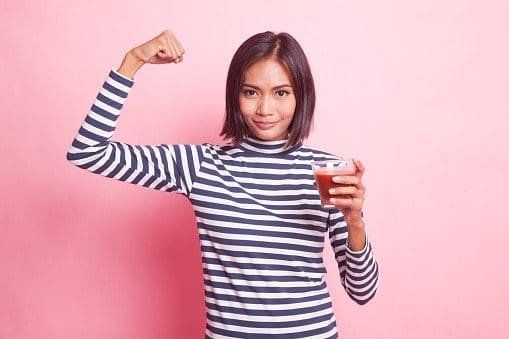 From juice and jelly to cookies and scones, you'll probably be adding cranberries to some of your favorite fall recipes this year. And as you're adding the cranberries to your homemade dish you may ask your self, "What are cranberries good for anyway?" Well, a lot, as it turns out. In fact, they may just keep you feeling young longer! With October being National Cranberry Month, it's the perfect time to add more cranberries to your diet.
Cranberry Health Benefits
Cranberries are packed with fiber, vitamin C, and manganese; and over the years, studies have found a variety of cranberry health benefits. For instance, researchers have found a connection between drinking cranberry juice (low-calorie) and low blood pressure. And past cranberry studies have also shown a reduction in urinary tract infections and stroke damage.
What Are Cranberries Good For?
Interested in learning more for National Cranberry Month? Listed below are three additional ways you can use cranberries to help you age mindfully.
Your skin. Cranberries have antioxidant properties that can help the skin. With a few ingredients in your fridge, you can transform your cranberries into the perfect DIY facial. Combining fresh cranberries, seedless grapes, lemon juice, and gelatin and applying it to your face will help remove dead skin while also softening the area. Don't want to make your own product? Burt's Bees makes a cranberry and pomegranate sugar scrub that polishes and soothes the skin.
Brainpower. In addition to better skin, researchers have found evidence that cranberries can help protect the brain. In a study of rat brains, researchers found that cranberry compounds protect the brain cells from oxidative stress. Boost your brainpower by regularly drinking cranberry juice or use cranberry juice to make a brain-boosting morning smoothie.
Arthritis. According to the Arthritis Foundation, over 50 million people (children and adults) have arthritis and it can have a major impact on people's lives far beyond health consequences. For instance, the foundation found that people with arthritis are less likely to be employed due to pain. Fortunately, cranberries can help with arthritis conditions. Cranberries have anti-inflammatory properties that can reduce the pain associated with arthritis. Cranberries can also help fight bacterial infections, which can contribute to rheumatoid arthritis. So consider making cranberries apart of your regular arthritis management. Try eating dried cranberries or cranberry muffins or energy bars as a snack.