Celebrate These Legendary Women
In honor of Women's History Month, we are celebrating legendary businesswomen in America. Despite the restrictions that they faced, these women dominated in the workforce. Part one of this three-part series honored two trailblazing female tycoons: Madam C. J. Walker and Lydia Estes Pinkham. Part two focuses on women who achieved great firsts in the newspaper industry.
Legendary businesswomen: Mary Katherine Goddard and Mary Ann Shadd Cary
Mary Katherine Goddard (1738- 1816)
Mary Katherine Goddard was an independent woman who made a name for herself, even as she worked in her brother's shadow. When she was 24 years old her family started printing businesses in Rhodes Island and Pennsylvania. Although her younger brother was technically in charge, he was always away or in trouble, so Mary Katherine kept the businesses running. It wasn't until Mary Katherine started working on their Maryland newspapers (the Maryland Journal and the Baltimore Advertiser) that she finally used the title of publisher. She printed the first copy of the Declaration of Independence that included the signers' names, and she later became the first female postmaster in colonial America.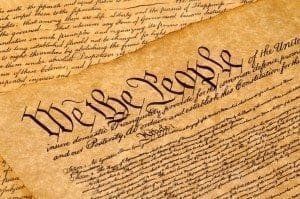 Unfortunately, Mary Katherine's success was challenged. Her jealous brother forced her to quit their newspaper business, and she was later forced out of her postmaster position because the officials wanted a male appointee instead. Mary Katherine stuck to her guns and fought for her positions. She filed lawsuits against her brother and appealed to George Washington and Congress for her postmaster position. Though she didn't win, her gumption and achievements remain an inspiration.
Mary Ann Shadd Cary (1823-1893)
Mary Ann Shadd Cary was a businesswoman who spent her life educating children, keeping the public informed, and fighting for the rights of her community. Born in Delaware, Mary Ann was the daughter of free African Americans. At the time it was forbidden for African Americans to get an education in Delaware. Mary Ann's family moved to Pennsylvania. After attending a Quaker boarding school, Mary Ann spent 12 years teaching African American children in Delaware, New York, and Pennsylvania. She and her family later moved to Canada where she started a school for children of all races.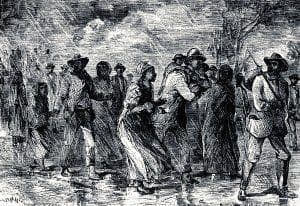 Fortunately, teaching isn't the only way Mary Ann helped her community. In Canada, she started a newspaper called The Provincial Freeman. This was a weekly publication for African Americans who had recently escaped slavery. With her newspaper endeavor, she became the first female African-American newspaper editor in North America. Mary Ann also returned to the U.S. during the Civil War. She worked as a Union Army recruiting officer, encouraging other African Americans to fight the Confederacy and end slavery. And toward the end of her life, Mary Ann got a law degree—she was the second African-American woman in the United States to do so.