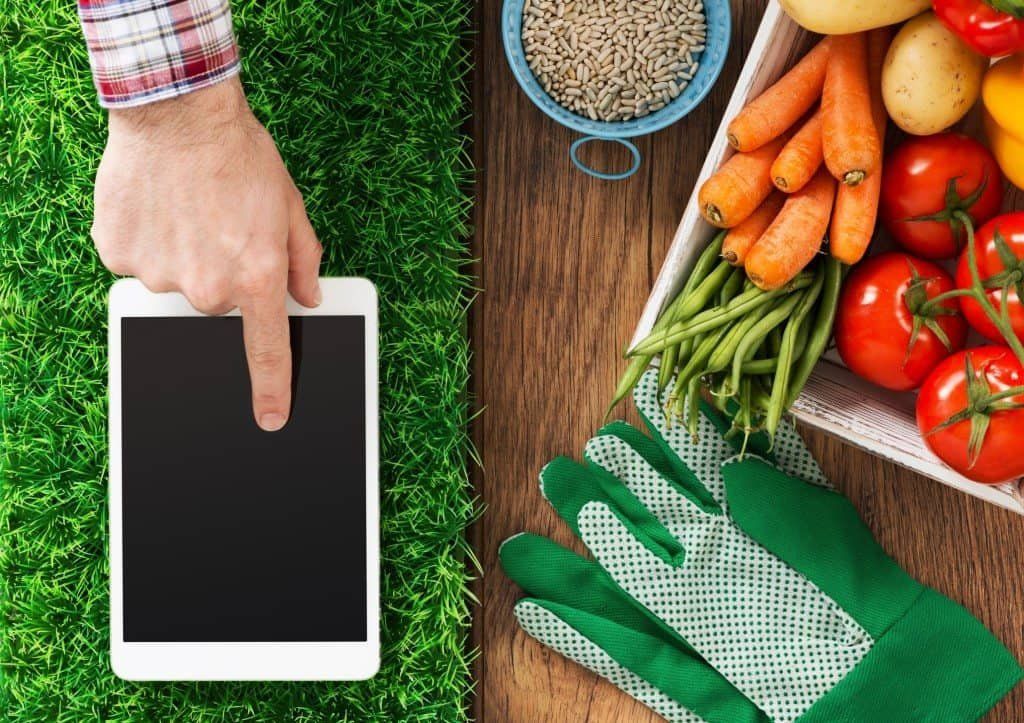 The avid gardener has numerous tools for cultivating that perfect plot of land, from well-weathered gloves to a favorite watering can. But there is one tool that can be overlooked by even the most devoted gardener – your smartphone! With these mindful garden apps, you can maintain your finances, shopping budgets, and gain an electronic garden assistant.
Here is a list of Mindful  Garden Apps® for your gardening needs:
Apps for Organization. iGarden USA is a great way to keep harvesting schedules organized. It also helps you measure spacing needed for seeds, keep up with the latest weather events, and note recommended pH soil levels.
Apps for Plant Health. If you are looking for a second opinion as to why your house plant's health is fading, try the Plant Doctor app. It lists 32 of "the most common symptoms of plant distress." And the app will also help you find simple solutions.
Apps for Pests. Not sure if the insect in your garden is good or bad for your plants? Try apps such as Bugs and Insects. These apps can help you identify over 900 critters that may be crawling in your garden.
Apps for News. If you're looking for gardening news, why not check out the Garden Guide app from Mother Earth News? This app comes from "America's leading magazine on organic gardening." This resource offers gardening tips and articles that can help all gardeners, from beginners to experts.
Apps for Facts. You can test your gardening knowledge with an app called Master Gardener Pocket Guide. This app includes quizzes and flashcards on flowers, trees, and shrubs you'd typically find in a garden. It's a great way to pass the time while you're standing in line at your local plant nursery.
Apps for Fun. Looking for a way to relax when you're not around your garden? Try the iPhone app called iZen Garden where you can listen to relaxing music while you can tend to a virtual garden with stones, shells, and plants.
Bonus: Need more tips for starting your spring garden? Here are some helpful suggestions that will help you connect with your garden on a spiritual level.