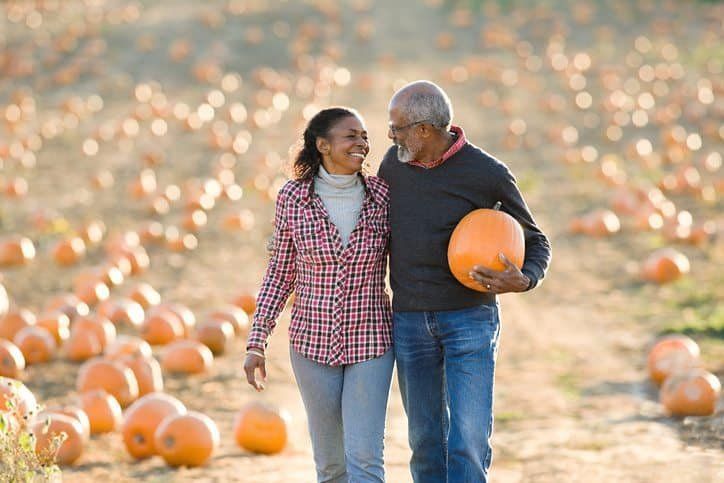 Are you experiencing fall depression or winter depression? When the fall and winter seasons come, so do new sources of stress. Falling temperatures, holiday responsibilities, and extra spending will increase your stress and lead to serious ailments like depression, seasonal affective disorder, and mood swings. Fortunately, if you know the symptoms, there are numerous things that can lift your spirits and relieve stress during cold seasons. Listed below are six seasonal stress reduction techniques you can use to relax for the rest of the year.
6 Ways to Reduce Stress During Autumn and Winter
Fall foods. Seasonal fruits and vegetables (like pumpkins, squash, and cranberries) are nutritious and great for relieving stress. Pumpkins (especially pumpkin seeds and pumpkin seed oil) have tryptophan, the amino acid that promotes sleep. This can definitely be beneficial after a stressful day. And sweet potatoes and cranberries have antioxidants that lower cortisol (stress) levels. For a Mindful recipe that features one of these ingredients consider: Curry Pumpkin and Lentil Soup.
Winter foods. Winter seasonal foods (like chestnuts, cabbage, snow peas, and radishes) are also nutritious and great for relieving stress. Chestnuts, cabbage, snow peas, and radishes are great sources of vitamin C, which can help lower cortisol levels. For a Mindful recipe that features one of these ingredients consider: Apples and Red Cabbage Salad.
Autumn scents. Autumn fragrances (especially spices) can promote tranquility and lower stress. If seasonal stress makes it hard for you to focus on your work, the scent of cinnamon is said to help with concentration and relieve body pain. Nutmeg essential oil is also said to stimulate the brain and relieve stress.
Winter scents. There are also winter fragrances that you should consider for lowering stress and relaxing during the holidays. The fragrance of peppermint is used to relieve headaches, nausea, stress, and some cold symptoms. People use myrrh essential oils to treat insomnia and some cold symptoms. And frankincense has been known to treat anxiety, which could be useful during the holidays.
Seasonal exercise. With the colder temperatures, consider turning seasonal activities into exercise opportunities that are fun and will help reduce your stress. Go to a local farm to pick your own apples or pumpkins. Plan to visit a local harvest festival or corn maze. When it snows consider starting a snowball fight. The additional exercise will definitely be good for your body.
Cozy social get-togethers. The colder temperatures also provide a great opportunity for bonding with loved ones indoors. Socializing is a good way to reduce stress, so consider playing board games, charades, or watching holiday movies together. You can also share some favorite sweet snacks like hot cocoa and s'mores.