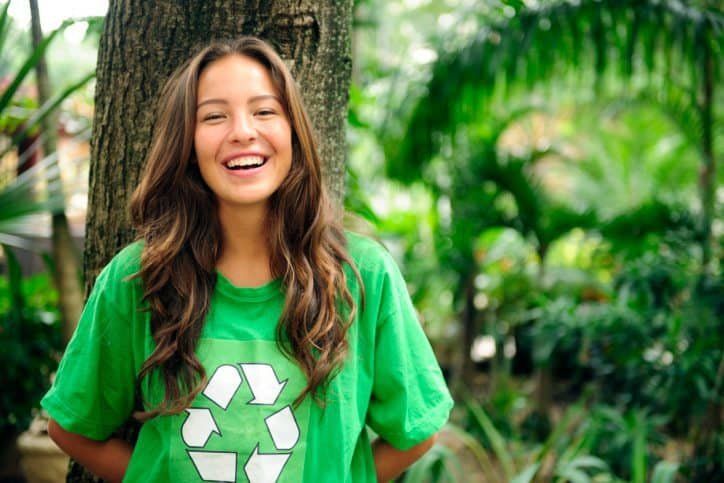 For the past ten years, Google has released reports called the Google Zeitgeist. These reports show the most popular Google searches of the past year in numerous categories. Starting in 2011, Google green trends  were used  to create a Green Scrapbook, which had some fascinating stats.
Solar Power
Top Google alternative energy searches included solar energy and nuclear power. Though solar energy has been abuzz for recent years it's still a seldom-used resource. The New York Times claims only one percent of electricity used in America is from solar power. Nuclear power became a worldwide discussion when the Fukushima Daiichi Nuclear Power Plant suffered damage after an earthquake and tsunami hit Japan on March 11th. Since then Japan and Germany have mentioned scaling back on their nuclear usage.
Garbage Island
Ironically, one of the top Google waste disposal searches was Garbage Island also known as the Great Pacific Ocean Garbage Patch. It's a collection of plastic and other debris that has washed away from land and end up in the ocean. Because of the rotations of ocean currents, the floating garbage is gathering in two distinct locations, creating two lethal landfills in the North Pacific Ocean. These two "islands" are said to be the size of Texas.
Hybrid Cars
The top searched hybrid cars include the Chevy Volt and Toyota Prius. Both vehicles use electric power that reduces the amount of gas needed for the car to run. One Chevy Volt owner is reported to have traveled 4,600 miles on 8.4 gallons of gas (547 mpg). And the 2012 Toyota Prius was recently announced which comes in two versions, the hybrid and the plug-in hybrid.
If you're interested in other Google green search categories such as sustainable topics, environmental topics, and reusable items check out Google's Green Scrapbook or the Google Zeitgeist 2011 list.