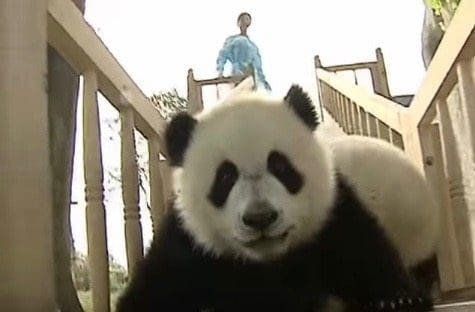 In this digital age, there are literally billions of video clips on the internet. And yet there are a select few that garner the attention of millions of people worldwide.
This year there have some viral videos have definitely stood out from the rest in our list for Mindful Technology. These video clips have kept audiences entertained, fascinated and mindfully aware of those around us. Listed below are some great examples of top viral hits in 2012.
2012 Viral Videos
Animal fun
Are you an animal lover? There is a clip called Cute Pandas Playing on the Slide from Chengdu PAW that you might enjoy. In the video, you can watch four panda cubs playing on a swing set and sliding on their own slide. The video has received 2.8 million hits on YouTube so far.
The Olympics
At the 2012 Olympics, new records and accomplishments were achieved. Companies all over the world created Olympic ads for the event, including Procter & Gamble. They produced an adorable ad called Kids 2012, thanking moms for raising extraordinary athletes. It aired on TV for weeks and has 2.8 million hits on YouTube.
Adorable rockers
If you're interested in watching a viral video of adorable twins, consider this Brovadere clip. Twin 11-month-old girls are in their high chairs, dancing the exact same dance as their father plays the guitar. The video has been up for four months and has already received 13.4 million hits on YouTube. It's called 11-Month-Old Twins Dancing to Daddy's Guitar.
Social awareness
One 2012 video that has made waves among those desiring to promote social change is KONY 2012. It's a documentary created by an activist group called Invisible Children. The purpose of the campaign was to capture Joseph Kony, leader of a Uganda rebels that have abducted over 30,000 children, turning them into soldiers. This video has over 94.4 million hits on YouTube.
Music blowout
When it comes to music videos that have been in the spotlight this year, Psy's Gangnam Style is probably the most popular. This dance anthem from South Korea has taken the world by storm. This video has 969.1 million hits on YouTube, not including numerous parody videos.
Main photo credit: Screenshot / YouTube