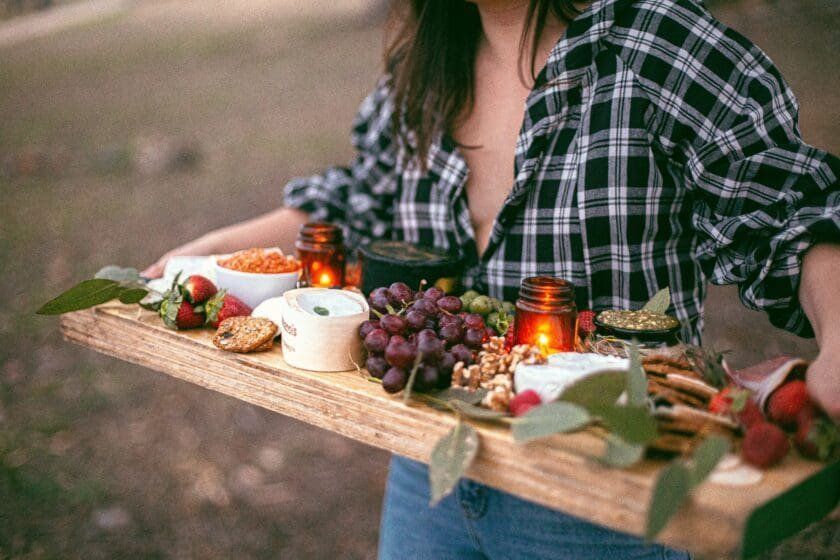 Everyone loves a good snack. In fact, most adults (90 percent) have at least one snack per day. In honor of National Snack Food Month, here are some mindful, healthy snacks for you to try.
We spend a lot of money on snacks. In one year, global snack sales totaled over $370 billion. Most of those sales were coming from America ($124 billion). According to a Nielsen study, salty snacks are the most popular in America followed by refrigerated snacks, confections, and fresh produce.
If you love a good snack, you probably like to snack often. According to the National Health and Nutrition Examination Survey, 24 percent of men and 28 percent of women have two snacks per day and 21 percent of men and 20 percent of women have three snacks per day. Whether you eat one or more, it's important to have many snack options.
Listed below are four healthy snacks you should try:
Fruit chips
Can't resist a crunchy chip? You aren't the only one! Chips are the most popular snack in America—in fact, they're beloved by 63 percent of Americans. You can skip the oily potato chips and try making fruit chips instead. They're healthier and you can bake your own. Apple, pear, pineapple and banana chips can be made in a low-temperature oven. Just remember to use a little lemon juice to prevent browning.
Energy bites
Cookies are the fourth most popular snack in America, after chocolate (59 percent), cheese (58 percent), and cookies (56 percent), but they aren't always healthy. You can substitute your favorite cookies with awesome energy treats. This recipe for no-bake energy balls is made with oats, almond butter, chocolate chips, flax seed, coconut flakes, almond butter, honey, almond extract, and wheat germ.
Fruit leather
Kids love eating Fruit by the Foot. If it was one of your favorite childhood snacks you'll be happy to know that you can make your own version at home. You can make it with fresh fruit, water, lemon juice, and spices. Also, if you want it extra sweet you can add sugar. To make your own try this recipe.
Cauliflower buffalo wings
Are you a big fan of chicken wings? Try making a vegetarian version as a snack. On example of this is this recipe is made with cauliflower and spices including garlic powder, cumin, paprika, and hot sauce and you can dip your cauliflower in blue cheese or ranch dressing. You'll love it.