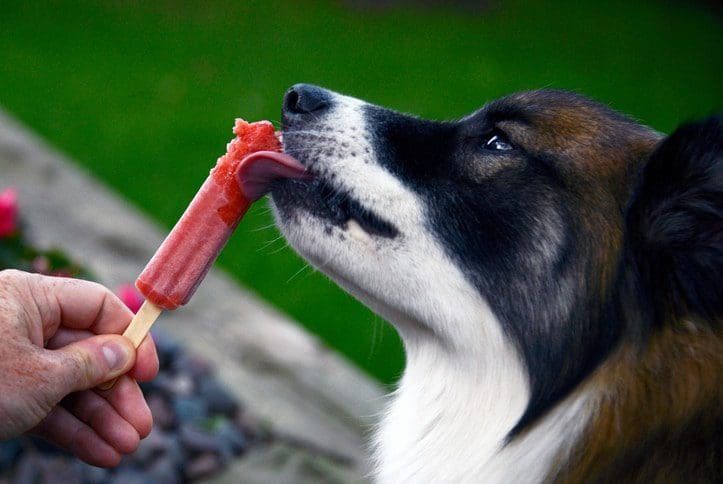 Summer is here and depending on where you live, this hot weather is not letting up. While you look for ways to cool down, don't forget about your pet. Try making these homemade frozen pet treats to keep Bouncer or Turbo cool for the rest of the season.
Ways of Keeping Your Pets Cool
Pets can suffer all types of heat-related health problems in the summer. They can get dehydrated. They can burn the pads on their paws from the hot asphalt or concrete. But that's not all. Heat stroke isn't just a danger for humans—it can also happen to pets.
Keeping your pets cool on hot days is a necessity. Make sure they have an air-conditioned or cool space, shade from the sun, and plenty of water. Plus, consider giving them a frozen homemade treat as a tasty bonus. You'll find some fun recipes for homemade pet treats listed below.
2 Frozen Treats for Your Cat or Dog 
Watermelon and Cucumber Doggie Popsicles
Turns out that dogs love watermelon just like their humans do. Watermelon is rich in vitamins A, B6, and C, and as long the seeds and rinds have been removed, watermelon is safe for dogs to eat. If you would like to give your pets a watermelon treat consider this recipe from My Brown Newfies. It calls for two ingredients: one seedless watermelon and one fresh cucumber (which is also safe for dogs in moderation). To make the pops, you puree the two ingredients separately and layer the mixture in molds and freeze overnight. Your dogs will love them.
Frozen Tuna Kitty Ice Pops
The last thing a human wants to cool down from the summer heat is an ice cold fish pop, but it's ideal for your feline friend. Tuna is a favorite of cats and it has many nutritional benefits when fed to them in moderation. It's a good source of protein (just remember that a diet of only tuna can lead to health problems for your cat.)
Want to make some homemade frozen cat treats? Try this recipe from the Wonder Forest. All you need is a tuna and water. Puree the ingredients in a blender and pour the mixture into tiny fish-shaped molds and voila! You're done and your cat will thank you.
Bonus. Looking for more DIY pet treat recipes? Check out these spring treats or these spooktacular goodies.