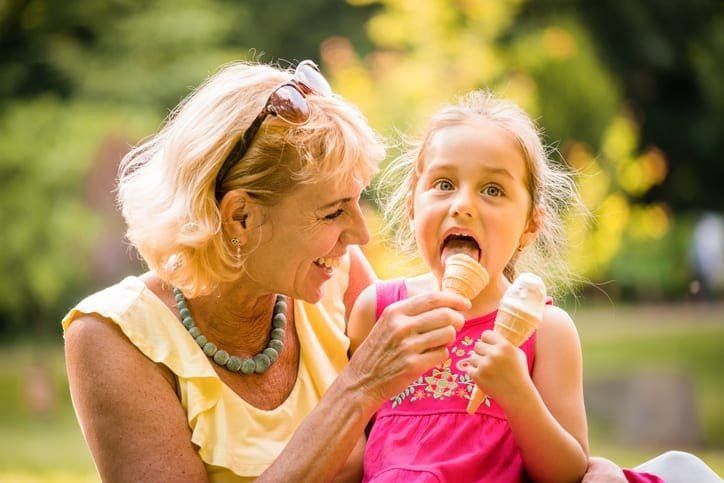 Immerse Your SELF Into August
It's August! August is our last month to enjoy the gifts of summer. Find a place to immerse your body in water. Get to the beach, a river, a lake, or a pool and savor the last of summer while you can. You will carry these summer memories through the gray winter days. Visit nearby gardens. Before we know it the flowers will die and the leaves will fall to the ground. Enjoy the beauty, color, texture, and scent of the flowers and gardens of summer while they last.
Savor Every Bite of Summer
Eat all the local fresh fruit and veggies you can find. Enjoy the remaining tastes of summer–the sweet watermelons, cantaloupes, tomatoes, and corn–while they last. Make sure you are using your grill to enjoy all of your fresh veggies. Don't forget to enjoy new sauces and marinades on your food that you put on the grill. Remember to enjoy homemade ice cream and frozen yogurt. Ice cream churns are inexpensive and readily available. Enjoy the family fun of creating new flavors or savoring old family ice cream recipes. We are ice cream freaks in our home and we use ancestral recipes from my husband's family. It is one of our true joys of the summer each year. Create summer family ice cream rituals. Your family will have rich memories that will last a lifetime.
Immerse Yourself Into Sensuous Summer
Spend the last days of summer being mindful of the gifts of August to all your senses. Deeply listen to the sounds of summer that will be fading soon. Hear the beautiful sounds of the crickets, frogs, fly, hummingbirds, and leaves blowing in the summer breeze. Surrender to summer beauty as you gaze upon the final blooms of the flowers. Immerse yourself into the delicate shapes and colors of flowers, bushes, and trees. Enjoy the scents of the last days of your lavender blooming, the smell of your roses, and the unique smell of fresh cut grass. Let's all be mindful and enjoy the gifts of the sacred, green, rich summer.
Saying Good Bye to Summer 
Take a long walk and as you saunter let your mind wander over the months of summer. Reflect on how you felt, looked and where you were in life at the beginning of this summer. What were the gifts of this summer for you and your family? Which memories will you take with you about this summer? What else do you want or need to do to finish the summer with a sense of grace, love, and completion?