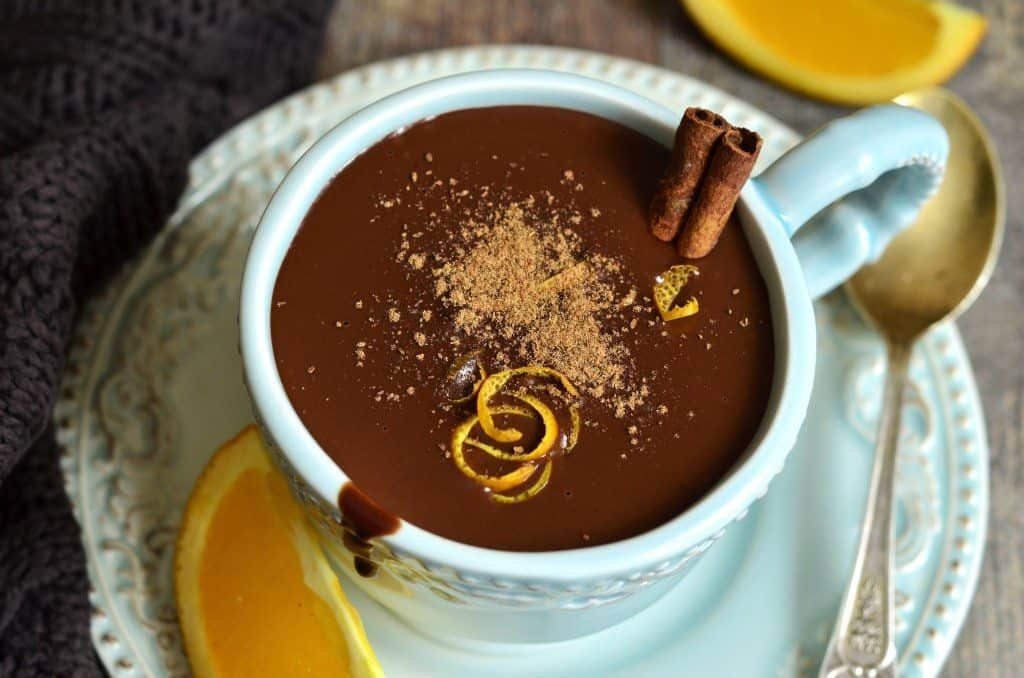 Jazz Up Your Cocoa
Tired of the usual hot cocoa? Want something a bit different this holiday season? You can jazz up your usual cup of hot cocoa with a few items from your fridge and your pantry.
The History of Hot Cocoa
Hot cocoa has become a beloved holiday drink that is often shared around Christmas time. This comes as no surprise as chocolaty drinks have always had roots in celebrations. The Olmecs and the Mayans drank a chocolaty drink called "xocolātl" which was made from ground cacao beans and water. It was used for celebrations and was thought to be a drink of the gods. For the Aztecs, the drink was consumed for strength and power. After Hernan Cortes came to the Americas, chocolate spread across the world and since then multiple revisions to "xocolātl" have been made.
Are you ready to get creative with your hot cocoa recipe this holiday season? Think beyond instant hot cocoa packets, marshmallows, and peppermint.
7 Hot Cocoa Recipes
Check out this seven festive hot cocoas recipes listed below.
Aztec hot chocolate. The Aztecs often added chili peppers and spices to their chocolaty drinks. You can use this history as inspiration for your new homemade concoction. This recipe calls for semisweet chocolate, espresso coffee, cinnamon, and ground chipotle chile pepper to be slowly mixed with milk and half-and-half.
Cheesecake hot cocoa. Do you love white chocolate? Are you a fan of cheesecake? If so, you'll love this simple recipe. All that is required is vanilla extract, white chocolate, cream cheese, and milk. You can garnish your drink with whipped cream and graham cracker crumbs.
Coconut hot chocolate. Just by substituting your regular milk for coconut milk you can bring a whole new twist to your hot cocoa experience. For this recipe, you combine unsweetened cocoa powder, dark brown sugar, bittersweet chocolate, and vanilla extract with coconut milk. And it's topped with a meringue made with egg whites and fine sugar.
Pumpkin spice white hot cocoa. This is the season of pumpkin spice everything, from lattes to cereal. Why not try a hot cocoa version? This drink is made with white chocolate, cocoa powder, vanilla extract, pumpkin puree, cinnamon, nutmeg, cardamom, allspice, and ground ginger mixed with whole milk. 
Salted caramel hot cocoa. If you're a fan of caramel, consider a salted caramel-flavored hot cocoa. You can make the drink with unsweetened cocoa powder, salt, vanilla extract, sugar, and caramel sauce mixed with milk and half-and-half. You can top off the drink with whipped cream, caramel sauce, and coarse salt.
Cinnamon roll hot chocolate. This recipe for cinnamon bun hot cocoa calls for white chocolate along with brown sugar, vanilla bean paste, ground cinnamon, cinnamon sticks, and milk. You can add caramel sauce on top as well as candied pecans for a bit of crunch.
Peanut butter hot cocoa. Who wouldn't enjoy a drink that tastes like a melted peanut butter cup topped with peanut butter whipped cream? To make this drink you'll need milk, unsweetened cocoa powder, powdered sugar, salt, peanut butter cups, and peanut butter. And for the topping, you will need whipping cream, powdered sugar, peanut butter, and vanilla extract.