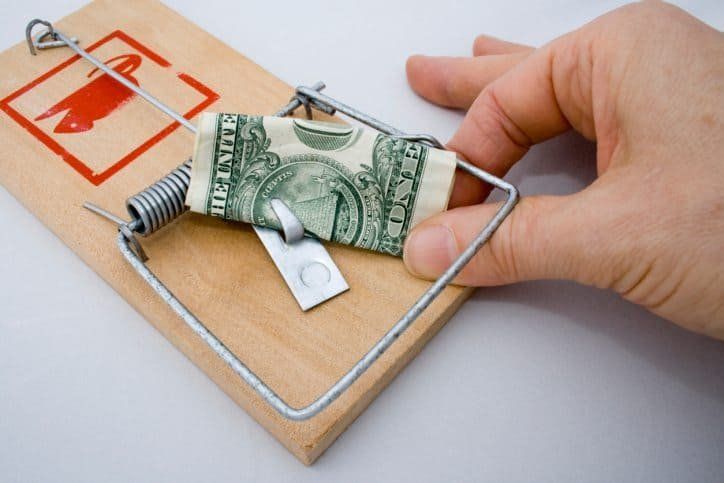 Beware of seasonal and holiday employment scams! If it sounds too good to be true, it's probably a scam.
Jobless rates for November 2012 in America is projected at 8.5 percent, meaning 12 million Americans are without work. As if looking for a job was not hard enough, there has been an increase in employment scams. It is reported that 2.5 million Americans get scammed by false employment advertisements every year. Listed below are Mindful Work tips on employment cons that you should be aware of.
3 Employment Scams to be Aware Of
Work-from-home scams. These scams are extremely popular and they mostly affect stay-at-home moms, the disabled, and the elderly. Some examples include stuffing envelopes and product assembly. These "companies" offer to pay you for stuffing envelopes or assembling products like key chains. They insist that you pay up front for the materials.
Mystery shopper rip-offs. Here is one example of the mystery shopper rip-off. A "company" will send you a large personal check (maybe $3,000). After you deposit it they will ask you to evaluate a money-wiring service or a bank by sending some of the money you just deposited to the mysterious account.
Fraudulent employment agencies. While searching online for jobs you may come across agencies that promise to find you a job for an advance fee. These fees can range from hundreds to thousands of dollars. Be cautious of these employment-service firms. The Better Business Bureau says that rarely do legitimate firms promise to find you a job. Some will even post fake job listings on their website to entice you to purchase their services.
To avoid employment scams always check the status of the company with the Better Business Bureau. Before you sign up for an employment agency or accept a work-from-home offer, review their contact information, policies and your contracts carefully. To avoid work-from-home scams try review websites like I've Tried That.