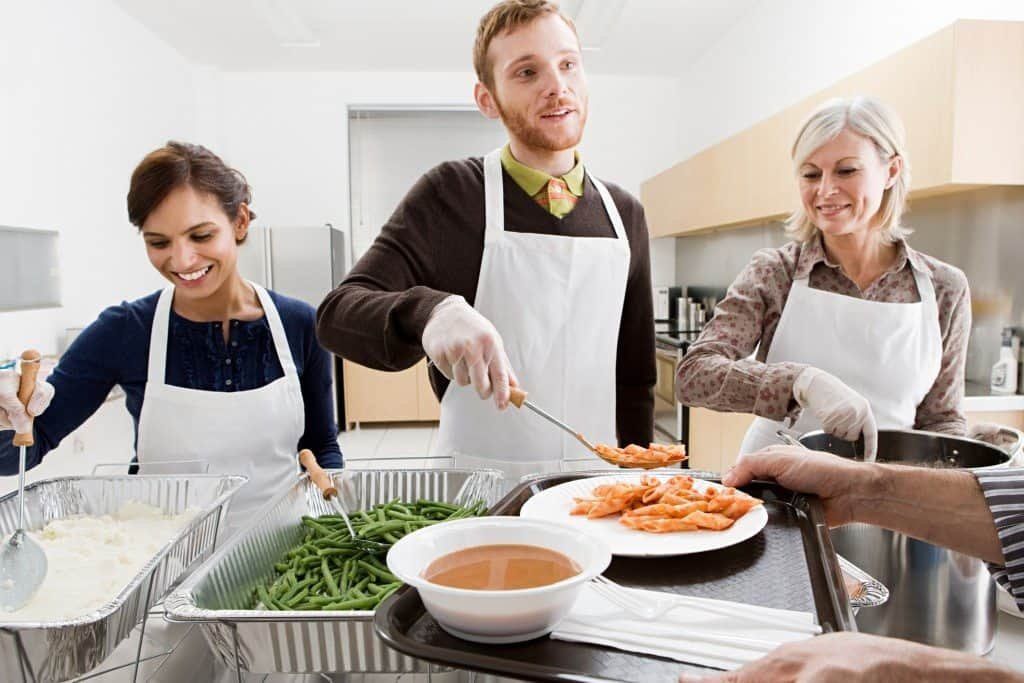 Volunteering during the holidays will not only help others, it also reminds us of the many things we have to be thankful for. More and more people are helping their community. According to the U.S. Bureau of Labor, 24.9 percent of American adults volunteered for a nonprofit organization in 2015. That's 62.6 million volunteers. We can increase that number with awareness days such as #GivingTuesday.
6 Giving Tuesday Ideas
If you're interested in spreading holiday cheer this Giving Tuesday, consider the tips listed below.
Look around. Not sure where to start? Ask around about service projects in your community. Research volunteer opportunities on websites like volunteermatch.org or servenet.org. Make a list of volunteering options, considering that some charities receive more holiday helpers than they need.
Make realistic commitments. Don't let your holiday enthusiasm override your better judgment. When you sign up for tasks be realistic about the amount of time you can commit. You don't want to break a promise or put yourself in a stressful situation.
Use your talents. We all have talents that we can use to help others. Are you a web designer? Maybe you can help a nonprofit with their website. Are you a lawyer? Maybe you can offer a charity legal advice. Do you have great organizational skills? Maybe you can help with fundraising.
Get the kids involved. It's never too early to teach your kids about giving and assisting others. So, turn your holiday volunteering into a family affair. Or encourage your child's school to start volunteer projects.
Encourage your office to take action. Service projects at work will not only help others, they can also help increase office morale. Co-workers can volunteer together or organize an office charity drive like a blood or toy drive.
Volunteer throughout the new year. Your assistance isn't just needed during the holidays. While you volunteer your time, establish a relationship with the workers and organizers. Commit to returning and offering your service throughout the new year.
Bonus Tip: The Mindful Living Network has created a list of service project ideas for the holidays. If you need further ideas about volunteering opportunities check out our list.