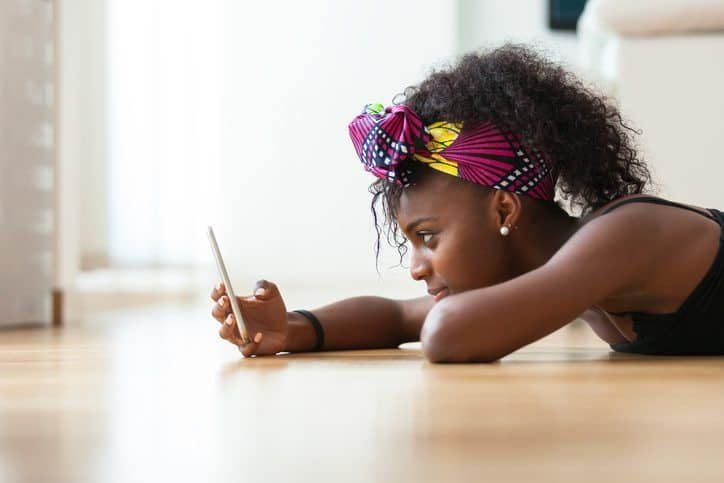 February is the perfect time for us all to learn more about the African American history that is woven into the fabric of our country. And fortunately, there are helpful apps that can help us turn a morning commute or gym workout into an education session. Listed below are just some apps to consider.
Black History Quiz
How deep is your black history knowledge? This app will put you to the test. The Black History Quiz app is a trivia game that helps expand your knowledge of inspirational people, movements, and pioneers of African America culture. The questions cover famous actors like Sidney Poitier, legendary writers like Gwendolyn Brooks, and influential lawyers like Charles Hamilton.
Then and Now Series: Black History
If you want to learn more about the people featured in Black History Quiz, try another informative app like Then and Now's Black History. This Black History Month app features information on 100 noteworthy figures, including baseball legend Willie Mays, Nelson Mandela, and Supreme Court Justice Thurgood Marshall. Each noteworthy figure has a short bio, image, and, in some cases, video.
Audible
When you think of a black history month app, you might not think about Audible, but you definitely should. Audible is a platform that features digital audiobooks and audio versions of magazines and newspapers. Once you have the app downloaded to your smartphone or tablet, you can start playing the latest audiobooks on black history or famous historical figures while you commute to work or exercise at the gym.
One example is the latest Muhammad Ali biography called Ali: A Life by Jonathan Eig. Released last October, this audiobook is nearly 23 hours long and is narrated by Kevin R. Free. You can find more information on the audiobook here.
Stitcher
Just like Audible, Stitcher isn't an app specifically for black history, but it is a great way to access a lot of cultural knowledge. Stitcher is an "on-demand Internet radio service" and you can download the app to your smartphone or tablet. Through the app, you can listen to podcasts and radio programs on black history and culture.
Podcasts like Kut: In Black America spotlight "current and historically significant figures whose stories help illuminate life in Black America." Some of their most recent podcast spotlights include Alex Haley and Dick Gregory. An older podcast to consider listening to is Witness: Witness Black History. This podcast features interviews with people who witnessed key moments in black history.
Bonus. Looking for other ways to celebrate Black History Month? Consider going on a trip. This month, there will be events and festivals celebrating black history all over the country. You can plan a road trip and be apart of the festivities or visit a local African American museum or historical landmark. For more ideas, check out these travel destinations for Black History Month.